Why the U.S. Will Remain a Sustainability Laggard
August 31, 2011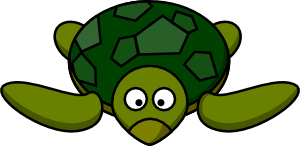 I recently came across a list of
the 10 most sustainable countries
in the world. I am not surprised that the U.S. isn't in the top 10. It's painfully obvious this country isn't serious about green and clean energy initiatives. It could have something to do with the politics of big oil (spills). Or the fractured state of the U.S. economy. Or that TLC's "Kate Plus 8" isn't getting renewed for another season. But as a wise man once said, "Excuses are like [censored]. Everybody's got one." Here are three recent green and clean examples that make no excuses for being totally awesome and put the U.S. to shame.  
Germany's Sunny Disposition
I live in New Jersey, a state known for its generous solar entitlements. But save for a few residential homes with solar roofs and a handful of solar powered street lights, I don't get the sense that solar will be taking off anytime soon. As of this writing, we are hunkering down and making preparations for Hurricane Irene. Gas powered generators are completely sold out everywhere in anticipation of electricity being knocked out for a few days. In times like these, a sustainable power grid becomes even more vital. But, I digress. Take a look at this incredible video that shows
solar taking off in Munich
. Why can't we replicate this process here? In somewhat related news, Volkswagon recently announced it plans to
invest nearly $1.5 billion in clean energy initiatives
to reduce emissions by 40%. Again, why can't we replicate this type of investment here?  
Sweden's Reach Exceeds Grasp
So there's this
big sustainable development conference
coming up where world leaders will once again meet to discuss what sustainable development actually means. Color me stupid, but shouldn't we be well past the "what" phase by now and onto the "when"? Especially for a conference that started in 1992? Sigh. Thankfully, we have countries like Sweden in attendance who like to lay the sustainability awesome sauce on extra thick. Here's an excerpt taken from a recent article published in Middle East North Africa Financial Network, called "
Sweden: Sustainable Development Must Start with People
":
Sweden's current development agenda for sustainable cities in developing countries includes strong political support for democracy and measures to promote the participation of poor people and marginalized groups in the management of basic services including water resources and sanitation
. And here's the real zinger:
At 1.03 percent of gross national income (GNI) Sweden boasts the world's highest rate of official development assistance (ODA) to the world's poorest nations, followed by Luxembourg, (1.0 percent) and Denmark (0.83 percent).
'Nuff said.  
Ikea Moves Into Total Clean Energy Outlook
SustainableBusiness.com
 recently reported that mega-retailer Ikea has plans to make all of its stores run on 100% clean energy.
The company purchased a Scottish wind farm and plans to install 39,000 solar panels on 10 UK stores.  Ikea bought the 12.3 megawatt (MW) windfarm in Huntly, Aberdeenshire, for an undisclosed amount. Ikea now owns 67 wind turbines in Europe with add capacity of 130 MW in Germany, France, Denmark and UK. According to SustianableBusiness.com, the company is also
building a nine turbine wind farm
in Sweden. Chief Sustainability Officer Steve Howard estimates Ikea will be generating 70%-80% of its electricity from
renewable energy
 by 2015.
Why can't we...bah, nevermind.