So Was That Great Bike Lane Viral Video Right?
August 19, 2011
My mother-in-law picked me up from the Auckland airport after my most recent trip back to America. Driving through the city I heard her opinion on many things, including the bike lanes crowding the traffic from three lanes to two through much of Auckland.Mind you, New Zealanders are a people who don't mind the fact that the main road between Auckland and Wellington, the major city and the capital, is for most of its span a two-lane road with the odd passing lane every three miles or so, subject to temporary closure whenever a farmer needs to cross his sheep.When a United States Army Corps of Engineers unit was stationed here during World War II with nothing to do for months on end, they offered to pave a four-lane highway between Auckland and Wellington, cutting travel time from eight hours to less than four, all for free. We'd pay for it and do all the work. The Kiwis said no thanks, we like it how it is.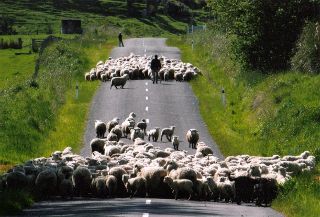 So this is not a people terribly addicted to maximum driving efficiency. And bear in mind further that New Zealand is also probably the most pro-green country around. Nuclear-powered ships are not allowed to berth here, and they were willing to reduce their defense agreements with the United States to enforce that -- to great popular approval. Recycling, conservation, no littering and the like are second nature to Kiwis.Still, the bike lanes do irritate a great number of Aucklanders. More so as the entire trip from the airport to my in-laws' house across the Harbor Bridge in Devonport, we didn't see a single bike actually using the lane.So what happened? Weren't bike lanes a good idea?
Bike Lane Hazards Gone Viral.
Of course the whole issue went viral in June, when New York-based filmmaker
Casey Neistat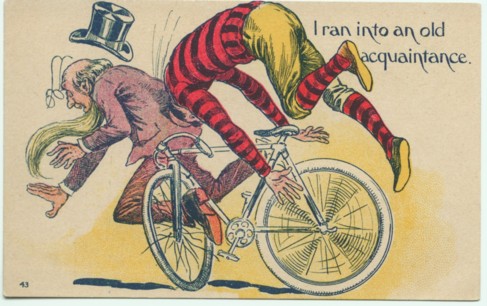 Um, Doesn't Increasing Car Time Increase Carbon Footprints?
MacKay makes a good point -- taking usable street space out of commission for cars necessarily slows drivers. It's certainly the case here in Auckland, as it evidently is in Vancouver. Doesn't keeping a car out on the street longer to complete its journey increase the pollutants emitted by and fossil fuel used by that car?And Arline McFarlane of West Vancouver notes, correctly, that bike lanes generally work better in Europe because lots of people ride bikes there: "Vancouver unlike Europe, has few cyclists. It was difficult enough driving downtown, dodging idiotic pedestrians crossing against the lights, but now drivers are forced onto narrower streets, creating bumper to bumper traffic, thanks to cyclist Mayor Robertson's bicycle lanes." Bike Expert Thinks Bike Lanes Stink As the fervently anti-bike lane
Vancouver Cyclist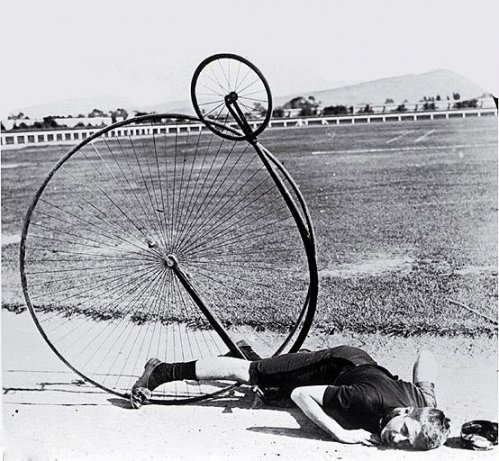 Bike Expert Hates Bike Lanes.
Vancouver Cyclist then turns to bicycling expert and bike lane hater John Forester, author of
Effective Cycling