Top Brands Take Sustainable Steps to Boost Customer Retention
April 5, 2011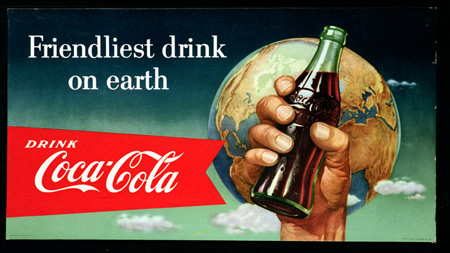 In today's fiercely competitive business environment, every customer interaction and transaction is an important one. This holds particularly true within the consumer goods space where online shopping tools, social media and mobile applications empower, inform and influence consumers' buying decisions. So how do today's top branded manufacturers react when sustainability enters the mix? Let's take a look, using a few recent news headlines as context.
The Kellogg Company, maker of popular cereal and snack foods recently appointed famed advertising agency
Saatchi & Saatchi
as its sustainability agency in Europe.
According to UK marketing web site The Drum
,
Kellogg appointed Saatchi & Saatchi to develop its strategy around sustainability as well as the activation and internal engagement of programs across Europe. Here's what a Kellogg spokesperson said about the decision:
"In recognition of the growing importance of sustainability as a driver for consumer and customer preference Kellogg has identified the need for best-in-class support in developing a sustainability communications framework for its brands. As a result, the Company has appointed Saatchi & Saatchi as its sustainability marketing agency for an initial project of six months in Europe. Saatchi & Saatchi is part of the Publicis Group and as such will work closely with our advertising agency Leo Burnett on matters related with sustainability communications."
The statement, "Sustainability as a driver for consumer and customer preference" isn't a revelation by any means but still a very interesting one since it comes from a multi-billion dollar brand that must stay one step ahead of competitors (and there's a lot of them). In addition, a Madison Ave. darling like Saatchi & Saatchi doesn't come cheap, even for this six month project. Clearly, Kellogg is seeing, ahem, green when it comes to sustainability.
Like Kellogg, Unilever and Coca-Cola see tremendous business potential with sustainable products.
According to Marketing Week
, the duo recently participated in an event hosted by environmental group GlobalCool in an effort to drive more collaboration in sustainability.
Here's what Unilever global external affairs director Thomas Lingard had to say: "We have to take responsibility for making the sustainability message more appealing, but Unilever alone can't fix climate change - there has to be collaboration. Brand directors know what they can expect in terms of uplift from traditional messaging and marketing channels but there isn't yet enough knowledge about the consumer reaction to sustainable campaigns."
Jake Backus of Coca-Cola takes the sustainable shrewdness level even higher: "We have to make sustainability look like something consumers want. It shouldn't be a CSR activity, it should be brand-led. I want to get to the point where buying Coca-Cola is a positive act for good in the world but we need hooks to make the business believe it on a commercial level and prove that it creates shareholder value."
Maybe it's just me, but all of this babble about "uplift" and "shareholder value" seems a bit disingenuous and smacks of putting the cart before the horse. Hey Coke and Unilever, how about reducing your carbon footprint, conserving water and adopting lean manufacturing principles first?
While a company like Procter & Gamble (P&G) could also be guilty of getting its sustainable priorities screwed up, a recent partnership with its grocery retail partners seems like a good idea. P&G created a mobile application - set for release on Earth Day, April 22 -  called "My Carbon Footprint" that lets shoppers better understand their personal impact on the planet. The iPhone, iPad and Android-enabled app allow users to generate their own "personal planet" based on their responses to simple multiple choice questions like, "What is the gas mileage of the car you drive in most often?" Once their planet has been established, users will be able to enhance (or reduce) the quality of their ecosystem by answering a question of the day.
"Our goal is to help our partners at P&G spread the word that the little changes we make every day can have a big impact on the environment," said Stanton Kawer, chief executive officer, Blue Chip Marketing Worldwide, Northbrook, Ill., which developed the application for P&G. "Hopefully this app will make us all a little more future-friendly."
What do you think? Are companies like P&G and Kellogg becoming more future friendly? Or are these latest sustainable steps a customer retention play?