Sustainability Spotlight: ABB Named Cleantech's 'Corporation of the Year'
March 31, 2011
Recognizing their focus on efficiency, renewables, and the smart grid,
ABB
, a leading power and automation technology group, was awarded the title of "Cleantech Corporation of the Year" at the Cleantech Forum in San Francisco, which was held March 14-16.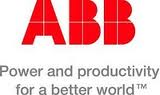 The award is presented annually to a global corporation that has made significant progress in accelerating its presence in the cleantech sector through acquisitions, venture investments, product development, and new customer announcements. Enrique Santacana, region manager for ABB's operations in North America, delivered a keynote address that summarized ABB's vision of the smart grid and how its various technologies contribute to energy efficiency. Within the past year, ABB has completed two major acquisitions that have boosted its presence in the cleantech sector. Both Ventyx, a leading provider of IT systems for utilities, and Baldor Electric, a supplier of high-efficiency motors in the US, add to the company's already substantial smart grid and industrial motor portfolios. In the same period, ABB also made investments in: - Electric vehicle charging (
Ecotality
) - Smart grid communications (
Trilliant
) - Cyber security (
Industrial Defender
) - Asset monitoring (Obvient Technologies and Insert Key Solutions, acquired through
Ventyx
) - Solar thermal generation (
Novatech
) ABB is a leader in power and automation technologies that enable utility and industry customers to improve performance while lowering environmental impact. The ABB Group of companies operates in around 100 countries and employs about 124,000 people. The company's North American operations, headquartered in Cary, North Carolina, employ about 16,000 people in 20 manufacturing and other major facilities.