Product Spotlight: Responsible Lighting
September 27, 2010
Winning the
Innovative Green Design Award
from New York House Magazine, WAC Lighting
LEDme™ Recessed Downlights
, part of their commitment to "Responsible Lighting,"  use the latest energy efficient LED technology and offer a potential life of 50,000 hours. Engineered for precise thermal and optical performance, the fixtures are dimmable and available in 2-, 3- and 4-inch apertures.
IC-rated and available in open or adjustable round and square trim styles with an architectural white finish, the 2-inch models distribute light at a 24-degree beam angle and can be dimmed from 100 to 15 percent using an electronic low voltage dimmer. In addition, the adjustable fixtures offer a 40-degree vertical tilt and 350-degree horizontal rotation.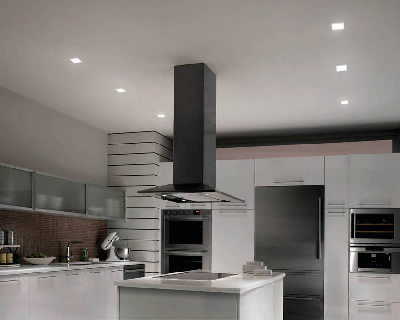 Offered in both IC and Non-IC rated models, the 3-inch and 4-inch LEDme™ Downlights are suitable for both retrofit and new construction. These round and square downlights are available in both trim and trimless styles, and can be dimmed from 100 to one percent using either an incandescent or electronic low voltage dimmer. A market leader in LED lighting technology and products, WAC employs stringent sourcing, water recycling, lead-free and zero-landfill capabilities in its wholly owned, Clean ISO 9001-certified manufacturing campus with in-house U.L. certified test labs.