Sustainability Spotlight: Greener Package Awards
September 23, 2010
Packaging World
magazine has announced the winners of the second-annual
Greener Package Awards.
The competition, sponsored by GreenerPackage.com, recognizes innovations in five categories that significantly reduce packaging's environmental footprint. Eight winners were selected by members of the Greener Package Expert Network, all demonstrate that sustainability can be found in a wide variety of technologies and materials. The 2010 Greener Package Awards winners are:
Innovator of the Year:
Vanguard Packaging
-Green subterranean manufacturing facility In October 2009, the company completed the three-year development of a 250,000-sq-ft subterranean manufacturing facility in Kansas City, MO. Some of its green features include a 148-ft-thick ceiling that provides geothermal insulation to keep the environment at an average temperature between 75°F and 77°F, which aviods $50,000 to $60,000 a month in winter for heating costs.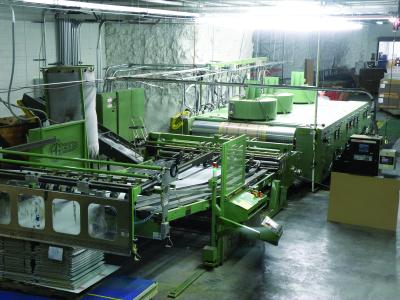 The majority of the facility is constructed of naturally occurring limestone and required between 200% and 300% less building materials to construct than an aboveground facility. Using polished concrete floors eliminated the need for more than 10,000 sq ft of carpet, and lighting consists of T-5 motion-activated systems that have largely contributed to the plant's 13% reduction in electrical consumption.
Food & Pharmaceutical Packaging:
The Coca-Cola Co.
-PlantBottle™
Manufactured with up to 30 percent of its PET material derived from plants, PlantBottle packaging is made from sources that are 100 percent recyclable. The plant-based material is derived from sugar cane juice or molasses, which are by-products of sugar cane processing. Coca-Cola sources the materials from non-food producing, sustainable sugar growers in Brazil. Based on their usage of the PlantBottle through 2010, Coca-Cola estimates that the amount of petroleum saved will be equivalent to about 3 million gallons of gasoline.
KFC Corp.
-Reusable KFC Sides Container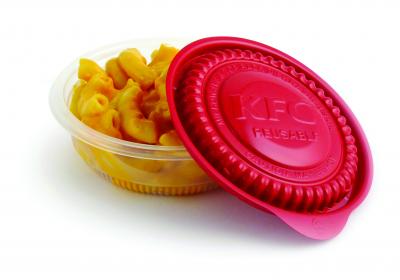 A new polypropylene container and lid from Anchor Packaging replace KFC's former single-use expanded polystyrene (EPS) version for side dishes. Polypropylene is more widely recycled, requires 25% less energy to produce, and generates half the amount of greenhouse gases as compared to general-purpose polystyrene production. Plus, the package is reusable.  
Personal Care/Cosmetics Packaging:
GlaxoSmithKline Consumer Healthcare
-Aquafresh White & Shine Toothpaste Carton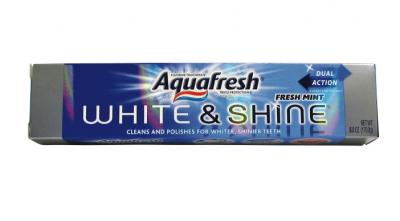 Henkel North America's MiraFoil® metallic coating along with HoloBrite™ filmless holographic technology from The Specialized Packaging Group are used to achieve a shimmering holographic appearance without the use of a film lamination. This process results in a package that can be recycled in traditional paperboard recycling streams without the concerns of contamination due to a polyester layer and metal content.
Non-Food Primary Packaging:
Ball Horticultural Co.
-SoilWrap®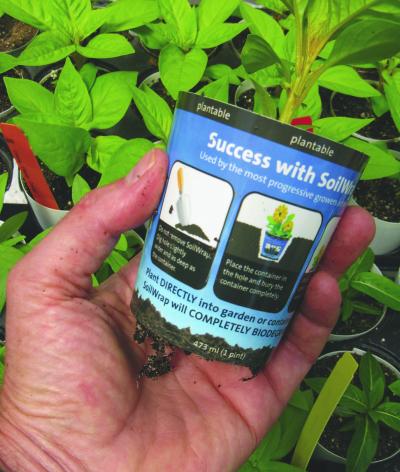 SoilWrap® bio-based plantable, compostable, plant container completely eliminates 100% of the environmental impact of the package. The bottomless pot design allows plant roots to make immediate contact with the soil upon planting, encouraging faster growth. While SoilWrap degradation begins as soon as soil is placed in the pot, the process accelerates only after the pot is planted, allowing plenty of time for use in the greenhouse and garden center. Once in the ground, the pot is said to completely biodegrade within 12 months.
Household Essentials LLC
-Ironing Board Cover & Pad (with Packaging Pouch)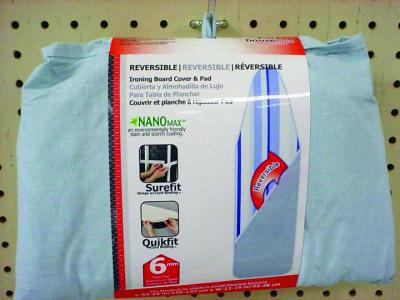 With a goal to eliminate all plastic from their packaging and to economize shelf space for retailers, Household Essentials LLC did away with the polyvinyl chloride pouch package for its ironing board cover and pad. The ironing board cover and pad is manufactured with a sewn-in pouch that becomes the primary package when the product is folded up and tucked into it. A 100%-recycled paperboard bellyband around the cloth construction carries marketing information in nontoxic ink and allows the package to be hung on a peg at point of purchase.
Secondary/Large-Format Packaging:
Bway Corp.
-Eco-Pail™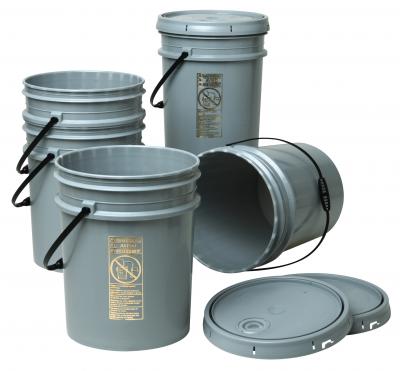 The goal was to develop a pail package that both reduced the amount of raw material required  to manufacture it while still meeting all current performance standards and that was recyclable. The result is an HDPE pail containing 37% post-consumer recycled resin that uses 8% less material than a standard HDPE pail, taking 1.4 million lb of HDPE out of the supply chain each year. Minimal ribs molded within the container body provide stacking strength and allow for a reduced sidewall thickness. The pail is manufactured using Bway's TwinShot molding technology that produces a pail with an outer core made from virgin HDPE and an internal core of PCR and allows for the use of up to 50% recycled resin.
Cryopak Industries, Inc.
-TimeSaver72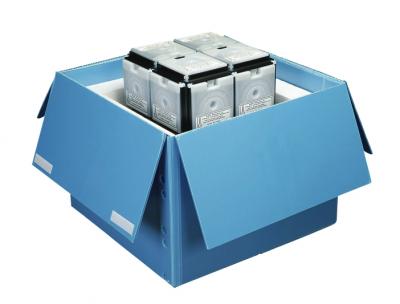 Through the use of its Phase 5™ phase-change material (PCM), the TimeSaver72 insulated shipper for temperature-sensitive pharmaceutical productsis able to maintain products within a 2°C to 8°C temperature range for up to 72 hours in a package that is smaller and lighter than conventional shippers of similar capacity.
Beyond the Package Award:
Vanguard Packaging
-Green subterranean manufacturing facility All Greener Package Awards winners will be exhibited in the The Showcase of Packaging Innovations® at
Pack Expo International 2010
from Oct. 31 to Nov. 3.