Product News: Test & Measuring Instruments
Waterproof Pole Camera features integral color display.
Press Release Summary: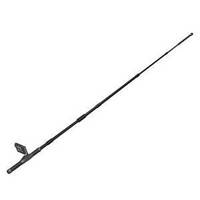 April 2, 2014 - Equipped with 1/3 in. Sony CCD and 8 built-in LED lights, STRAHL Inspection Camera is suited for remote visual inspections, ranging from sewer maintenance checks to law enforcement searches. Telescopic pole extends from collapsed length of 0.95 m to fully extended length of 2.2 m, and tip can be bent manually in all directions. All inspection data can be viewed on 4 in. color TFT LCD, recorded or saved to 8 GB SD card, or transferred to computer or larger display via USB or RCA cables.
Fiberscope.net by MEDIT - Winnipeg, MB, CAN
Original Press Release
Medit Inc Introduces New Waterproof Pole Camera with Integral Color Display and File Recording Features - STRAHL Pole Mounted Inspection Camera
Press release date: March 31, 2014
The New Pole Camera is a Highly-Efficient Versatile Viewing Device Suited for Use in Various Inspection Settings and Applications, Including Underwater Inspections

Medit Inc, one of the acknowledged leaders among online suppliers of remote visual equipment and accessories for businesses in North America, is pleased to introduce a new addition to their comprehensive line of imaging devices – the STRAHL Pole Mounted Inspection Camera.

The camera is a compact versatile viewing device geared up for a whole range of remote visual inspections, from regular sewer maintenance checks to law enforcement surveillance and searches. Designed as a universal inspection system, the STRAHL pole camera costs significantly less than most imaging tools available on the market today, which makes it a number one choice for different professionals in remote visual inspection business. It allows easy access to multiple hard-to-reach structures and objects, such as bridges, sewers, roofs, shafts, water wells and other, delivering crystal clear, color images of the areas of interest.

The camera's telescopic pole extends from the collapsed length of 0.95m to a fully extended length of  2.2m eliminating the need for additional probes or cables. The tip of the pole can be bent manually in all directions, as the camera integrated in the tip is connected to the pole with flexible modular hoses. The camera features a 1/3" Sony CCD and 8 built-in high-intensity LED lights providing high quality images in different inspection settings.

All the inspection data can be viewed on a 4" color TFT LCD display, recorded or saved to an 8 GB SD card or transferred to a computer or larger display through USB or RCA cables. The display supports 180 degree rotation making it easy to view images from different angles.

The STRAHL inspection system features stainless steel housing and is waterproof to IP67 standard, which makes it suitable for various underwater inspections. It is compact, light, easy to use and runs on a high-capacity lithium battery offering up to 8 hours of operation on full-charge.

"Our new STRAHL pole camera is a universal viewing tool that is both highly efficient and affordable – it offers characteristics of an advanced device at a very competitive price" – Terry Peristerakis, Medit Inc. Sales Manager