Product Stewardship Software facilitates regulatory compliance.
Press Release Summary: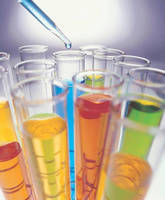 February 5, 2010 - Material Disclosure fosters control of risk management and environmental regulatory compliance reporting by automating supply chain communications regarding substance-level ingredients in suppliers' products. Offered as Web-based, secure, and platform-agnostic solution, it creates collaborative environment where suppliers and customers store permissioned product ingredient data. Regulatory compliance and automated supplier communication tools are included.
Original Press Release
As EPA Chemical Regulations Heat up, Product Stewardship Software Takes Center Stage
Press release date: February 2, 2010
As the United States Environmental Protection Agency articulates more stringent chemical regulations around raw materials in manufacturing and supply chains, attention turns to Material Disclosure software to manage both chemical- and part-level data and continually screen against current and pending regulations. Material disclosure software provides manufacturers and their suppliers with a product stewardship tool for risk management and environmental regulatory compliance.
PORTSMOUTH, NH - Actio Corporation, the leading provider of software for supply chain materials information management and product environmental regulatory compliance, today released the latest version of the successful, innovative Material Disclosure software tool right in the wake of - and in anticipation of - firm EPA enforcement of stringent chemical laws in manufacturing and distribution.
Material Disclosure software simplifies product stewardship and environmental regulatory compliance by automating supply chain communications regarding substance-level ingredients in supplier's products.
"Material Disclosure software puts manufacturers back in control of risk management, supply chain communication, compliance reporting, and a positive corporate social responsibility image," said Russell McCann, President and CEO of Actio.
"New governmental initiatives in the U.S. such as EPA, TSCA and California Green Chemistry initiatives push product stewardship to a new level," said McCann. "The key to compliance is collecting granular data on all chemical substances in all ingredients in each product, then screening standardized measurements of each against chemical classifications and regulatory threshold limits. Material Disclosure software automates this complex process, then leverages the Corporate Social Responsibility value," he said.
The new Material Disclosure solution features an updated, intuitive interface for fast, reliable response times. Other powerful and innovative features include:
1. Automated supplier communication tools
Automation and tracking of component, parts, substance and chemical inventory
Provides instant structured communication via integrated questionnaire and automated email campaign wizard
Customizable questionnaire and data-gathering correspondence both link to secure database
Automates and tracks progress of collecting data from suppliers and customers
Provides supply chain visibility into who accessed what information and when
Advanced supplier alerts signal when a supplier has added, changed, or reviewed any data
Enhanced downstream user outreach for collecting product-uses
Multi-tiered data management and roll-up through a supply chain network

2. Regulatory compliance tools
Visual BOM representation of bill-of-materials for evaluating component replacement scenarios
Compares data against up-to-date customizable or standard environmental regulatory lists
Advanced threshold alerts and notification signals when inventory is near or exceeding a limit
Multi-axis location hierarchies enable the roll-up of substance information by legal entity, geographic location, and business unit
Links with other Actio products, such as REACHtracker, Gatekeeper, Regulator, and MSDS Vault for comprehensive environmental and EHS regulatory compliance

3. Innovative, secure, platform-agnostic SaaS technology
Accessible right away, with no hardware or software to purchase, install or maintain
Secure SaaS platform has multiple levels of access permissions
Product and supplier information easily imported from ERP systems, portals such as Microsoft Sharepoint, spreadsheets or Access databases
Improved account access and data security through VeriSign's Secure Socket Layer (SSL) technology

Material Disclosure is a web-based solution that creates a secure, collaborative environment where suppliers and customers store secure, permissioned product ingredient data. Material Disclosure has at its core a robust central database that accepts raw material and supplier information from many sources, including ERP and portal systems such as SAP, Oracle, PeopleSoft or Microsoft Dynamics or SharePoint, also from Excel or Access.

About Actio Corporation: Since 1999, Actio has been helping companies and their supply chain networks to cost-effectively manage the complexities surrounding environmental compliance and the exchange of parts, substances and chemicals along the global manufacturing supply chain. Actio's supply chain materials information management solutions are delivered as SaaS and encourage Six Sigma or a "best practices" approach for analyzing and managing parts, substance and chemical information in today's complex regulatory environment. For more information about Actio Corporation, please visit www.actio.net.

MSDS VAULT, ACTIO REGULATOR and INTELLIGENTEXT are registered trademarks of Actio Corporation. REACHTRACKER, BOMTRACKER, MSDSXCHANGE, ACTIO GATEKEEPER, MSDS VAULT LABELMAKER and MATERIAL DISCLOSURE.COM are trademarks of Actio Corporation 2009. All Rights Reserved.

Contact: Kathleen Hurley, Director / Corporate Communications khurley at ACTIO dot NET 603-433-2300 x350

Christian Nowak (pictured) 603-433-2300 x150 Kathleen Hurley, Director, Corporate Communications | Actio Corporation www.actio.net Tel: +1 603 433 2300 x350 | Mob: +1 603 969 7079 | on Twitter: @actiocorp

Actio solutions are online software modules for eco-product management, emissions & waste control, materials management, and supply chain stewardship.