Product News: Controls & Controllers
Multi-Axis Motion Controllers handle complex tasks.
Press Release Summary: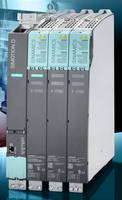 October 5, 2011 - Suited for production machines involved in jobs from single-axis positioning to complex synchronous applications, Simotion D445-2 DP/PN and D455-2 DP/PN deliver scalability and flexibility needed for changing demands. PLC, motion control, and advanced technology functions are standard, and integrated drive control is based on Siemens Sinamics S120 drives. Capable of supporting up to 128 axes of motion, controller provides onboard Profinet and high-speed I/O interfaces.
Siemens Industry - Digital Factory - Machine Tool Systems - Elk Grove Village, IL
Original Press Release
Siemens Introduces New Simotion D Motion Controllers that Enhance User Productivity
Press release date: September 26, 2011
ATLANTA - Siemens Industry, Inc. announced today the extension of the upper performance range of its popular Simotion D motion controllers. The new generation of Simotion D445-2 multi-axis controllers has new features such as onboard Profinet interfaces, high-speed I/O, and with three times the performance, a single controller can support up to 128 axes of motion.
Simotion D motion control systems are the ideal solution for production machines covering all levels of performance - from simple single-axis positioning tasks to complex synchronous applications - with extremely short cycle times on a large numbers of axes. Thanks to its scalability, Simotion D offers users a high degree of flexibility for the ever-changing demands on machine automation. The Simotion D drive-based multi-axis control system not only offers PLC, motion control and advanced technology functions, but also an integrated drive control based upon Siemens Sinamics S120 drives.
Today, with the new Simotion D445-2 DP/PN and D455-2 DP/PN versions, the performance range has been extended even higher. Compared to the previous generation, the maximum quantity has been doubled to 128 axes and the memory capacity significantly expanded. This has increased the PLC and motion control performance by a factor of three. With Simotion D445-2 DP/PN and D455-2 DP/PN, the previously optional Profinet I/O interface has now been integrated on the modules as standard. This frees up the option slot for other expansion cards. The onboard interface is equipped with an integrated three-port switch and facilitates different network topologies such as line, star or tree structures, without the need for additional external switches. The interface not only supports real-time (RT), but also isochronous real-time (IRT) data exchange and can be operated as a controller and / or device of another controller.
In addition to the Profinet interface, Simotion D445-2 DP/PN and D455-2 DP/PN also have two Profibus and two Ethernet interfaces, as well as 28 digital I/Os, of which 16 can be used for technology tasks such as output cams and measuring inputs with micro-second resolution.
For more information about motion control solutions and services from Siemens, point your web browser to
www.usa.siemens.com/motioncontrol.
Join the community by following us on Facebook:
www.facebook.com/siemens.dt.us
and talking to us on Twitter: http://www.twitter.com/siemens_dt_us.
The new Simotion D motion controllers for production machines cover all levels of performance, from simple positioning tasks to demanding applications with extremely short cycle times or large numbers of axes, up to 128.
Siemens Industry Siemens Industry, Inc. is the U.S. affiliate of Siemens' global Industry Sector business-the world's leading supplier of production, transportation and building technology solutions. The company's integrated hardware and software technologies enable comprehensive industry-specific solutions for industrial and infrastructure providers to increase their productivity, sustainability and profitability. The Industry Sector includes six divisions: Building Technologies, Industry Automation, Industry Solutions, Mobility, Drive Technologies and Osram Sylvania. With nearly 204,000 Siemens Industry Sector employees worldwide, the Industry Sector posted a worldwide profit of $4.7 billion on revenues of $47.3 billion in fiscal 2010. http://www.usa.siemens.com/industry
Drive Technologies A division of Siemens Industry, Inc., the Drive Technologies Division is the world's leading supplier of electrical and mechanical products, applications and solutions that cover the entire drive train. Drive Technologies is the global leader in energy-efficient motors and drives, as well as products and services for production machinery and machine tools. Technologies include standard products, industry-specific control and drive solutions, as well as mechatronics support and online services for web-based fault management and preventive maintenance. Drive Technologies provides its customers with energy-efficiency, productivity and reliability in industries as diverse as clean and renewable energy, transportation, oil and gas, utilities, metals and mining, machinery manufacturing and machine tools. With nearly 36,000 employees worldwide, the Drive Technologies Division posted worldwide revenues of $9.5 billion in fiscal year 2010.
www.usa.siemens.com/drives