Product News: Computer Hardware & Peripherals
Modbus Wireless Gateway integrates GPRS technology.
Press Release Summary: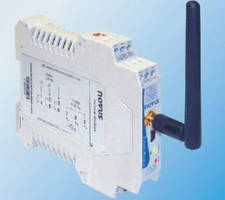 November 6, 2012 - With AirGate Modbus Wireless Gateway, users can monitor critical data from anywhere in building or remote offices, helping to avoid potentially disastrous product loss. Users can select from 4 operation modes: Modbus Master, multiplexer, USBRS485 converter, and simple wireless RS485 extension. Featuring up to 16 channels and max transmission power of 100 mW, gateway can achieve RF data rate up to 250 Kbps and serial port baud rate of 1,200 to 115.2 Kbps.
CAS DataLoggers
12628 Chillicothe Rd., Unit J, Chesterland, OH, 44026, USA
Original Press Release
CAS DataLoggers to Offer New GPRS Gateway
Press release date: October 31, 2012
Get Your Network Fully Integrated With AirGate Modbus Wireless Gateways

CHESTERLAND OH— CAS DataLoggers in partnership with Novus is pleased to announce an upcoming version of the popular AirGate Modbus Wireless Gateway which will integrate GPRS technology for more complex remote monitoring applications. This new product will also offer related Cloud-based services for effective remote monitoring. The AirGate lets users quickly integrate their new wireless technology and is ready to go right out of the box for immediate implementation. Common applications include machine monitoring, temperature-sensitive storage, and process overview. Now users can remotely monitor their critical data from anywhere in their building or a remote office, allowing faster response times to emergencies and helping to avoid potentially disastrous product loss.

The new AirGate-GPRS will use a Cinterion TC65i GSM/GPRS module, which is certified by ATT according to: http://developer.att.com/developer/device_detail.jsp?id=6.3_v1_4100079.

Users can select from the gateway's 4 operation modes: Modbus Master, multiplexer, USBRS485 converter, and simple wireless RS485 extension. Additionally, a proprietary protocol based on IEEE 802.15.4 facilitates operation in Star mode, enabling the connection of several wireless segments to the existing Modbus RS-485 network.

Production for the AirGate GPRS gateway is planned for February 2013, and an engineering sample will be available as early as December 2012. FCC certification process is slated to start in February of next year, following local ANATEL certification. Current AirGate models feature up to 16 operating channels and a maximum transmission power of 100 mW. Bright LEDs give users clear status indication. Operating on a 10-35 Vdc power supply, the gateway can achieve an RF data rate of up to 250 Kbps and a serial port baud rate of 1200 to 115.2 Kbps. Using an operating band of ISM 2.4 Ghz and an antenna gain of 2 dBi, the AirGate's wireless range easily ranges out to 1000 m (3200 ft).

The AirGate also includes an RP SMA female connector plug and two RS485 connectors for Modbus RTU interface. Data collection is easy with the gateway's Mini-B USB device. Additionally, the gateway's wireless capability is protected by strong security, utilizing powerful AES-CBC-128 Data cryptography (Advanced Encryption Standard).

Additionally, the manufacturer has recently acquired a company offering cloud based data storage. The first stage of the cloud based service, which will route Modbus TCP packets between nodes (so that users will not require a fixed IP), will also be available in Dec 2012. This service will be offered free for users with the TCP/IP enabled hardware, up to a traffic and number of tags limits. CAS DataLoggers will also offer an expanded service directly to customers, with cloud data storage, web based data view and export in the first quarter of 2013.

For further information on the Wireless AirGate Modbus Gateway, other remote monitoring devices and dataloggers, or to find the ideal solution for your application-specific needs, contact a CAS Data Logger Applications Specialist at (800) 956-4437 or visit the website at www.DataLoggerInc.com .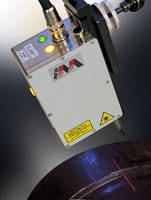 Sensors, Monitors & Transducers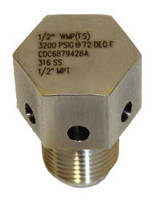 Fluid & Gas Flow Equipment