Product News: Electrical Equipment & Systems
Membrane Switches are custom designed to suit application.
Press Release Summary: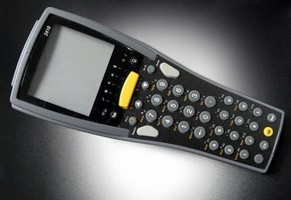 June 16, 2008 - Custom membrane and thin film switches are intended for medical and electronic devices as well as automotive, industrial, and consumer electronics. Available in range of products, from 3D rubberized keypads to 2D thin film switches, with options for complex circuitry, components, lighting, and tactile feedback, they switches offer solution for harsh environments, EMI/RFI/ESD shielding, prototyping, high use, and aesthetic requirements.
Original Press Release
LGInternational Adds Membrane Switches for Electronic Devices
Press release date: June 5, 2008
Portland, OR, June 5, 2008 - LGInternational, manufacturer of advanced labeling solutions, has introduced custom membrane switches and thin film switches for medical and electronic devices as well as automotive, industrial and consumer electronics. Membrane switches are available in a complete range of products from three-dimensional rubberized keypads to two-dimensional thin film switches, all with options for complex circuitry, components, lighting and tactile feedback. LGI's membrane switches offer an ideal solution for harsh environments, EMI/RFI/ESD shielding, prototyping, high use and aesthetic requirements. The addition of membrane switches rounds out LGI's existing line of front panel overlays, shields, insulators, die-cut components, molded enclosures and product labeling for medical and electronic devices. About LGInternational LGInternational develops advanced labeling solutions for the most demanding markets, including semiconductor, storage media, life sciences, and electronics. LGI manufactures clean room labels, product identification and bar code labels, high temperature labels, cryogenic and autoclave labels, front panel overlays, membrane switches, die cut parts, ESD/RFI/EMI insulators and shields, thermal molded and film insert molded 3D parts, regulatory compliant labels (UL, CSA, RoHS, WEEE), and tamper, temperature and moisture indicating labels. A strong commitment to research and innovation, uniquely positions LGI to contribute to the quality and profitability of its customers through the discovery of new and better ways of using materials and technology to solve tough problems. LGInternational Headquarters 800 345 0534
www.lgintl.com
LGI Technology (Wuxi) Ltd. 86 51082113720
www.lgintl.com
.cn LGI Technology (Penang) Sdn Bhd 60 4310 3823
www.lgitechnology.com
LGI Technology Singapore Representative Office 65 6391 2168
www.lgitechnology.com
LGInternational 6700 SW Bradbury Court Portland OR 97224 Phone 800 345 0534 Fax 503 620 3296