Product News: Fluid & Gas Flow Equipment
Magnetic Submersible Pump features self-sustaining design.
Press Release Summary: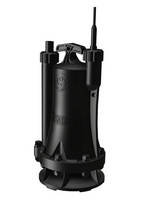 April 8, 2014 - Driven by non-metallic magnet drive, Submersible Pump is manufactured with specific materials such as Carbon Fiber Reinforced Polypropylene, which resists corrosion from strong acids and alkalis and allows pump to operate at max temperature of 104°F. Chemical-resistant pump has very low suction level of .4 in., does not utilize mechanical seal, and requires very little live monitoring. With built-in thermal protector that shuts down in event of over-heating, pump is self-sustaining.
World Chemical USA, Inc. - Irvine, CA
Original Press Release
Magnetic Submersible Pump is Chemically Resistant and Self-Sustaining
Press release date: April 3, 2014
World Chemical develops high performance pumps for the chemical industry.  Their new pump is a compact submersible pump driven by a non-metallic magnet drive. The pump is manufactured with specific materials including Carbon Fiber Reinforced Polypropylene (CFR PP) which allows the pump to operate at a maximum temperature of 104 degrees Fahrenheit, as well as being resistant to corrosion from strong acids and alkalis. Other comparable pumps (submersible) in the market are rated lower in terms of strength. In addition, the pump has a very low suction level of only 10mm (.4in). The integration of a non-metallic magnet drive opens up opportunities for users who have specific applications for the pump. Unlike most other compact submersible pumps, this pump doesn't utilize a mechanical seal which further prevents leaking of oil during pump operation. This non-metallic magnet drive feature also boasts a high resistance to corrosion from commonly used acids, a very key feature for the majority of pump applications. From a design and materials stand point, this pump has excellent versatility, high strength design, and chemical resistance and is designed into a more efficient configuration.
This innovation in submersible pumps truly shows the advancement in engineering for the chemical pump industry for any application for chemical liquid transfer/agitation. World chemical is increasing business by adapting to their customers needs by providing the next generation products. The chemical processing industry relies on companies like World Chemical to deliver products that excel in chemical transfer, agitation and mixing, as well as submersible pumping and tank pumping.
The new World Chemical compact submersible pump not only boasts excellent design but also a degree of user-friendliness which directly translates to a higher level of safety during operation. The pump requires very little live monitoring. It is designed to be self-sustained with a built in thermal protector, a standard safety feature that shuts down the pump in the rare occurrence of over-heating. Yet with the non-metallic magnet drive and the Carbon Fiber Reinforced Polypropylene housing, this pump resists temperature caused malfunctions.  The materials used in making this high-performance pump are resistant to highly acidic acids and strong alkalis that would eat away at other conventional stainless steel or cast iron submersible pumps. Overall World Chemical's non metallic magnet driven compact submersible pump is the leader in its class of pumps due to its updated and reconfigured design.
See all the chemical pump industry products World Chemical provides at their website:
http://www.worldchemicalusa.com/