Product News: Fluid & Gas Flow Equipment
Infection Control Water Filters target heathcare market.
Press Release Summary: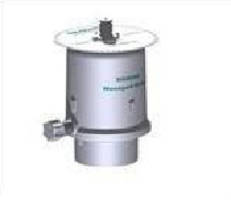 June 2, 2010 - Designed for water used in healthcare industry, Nosogard Filters combine 1.0 micron pre-filter and 0.2 micron microporous membrane to remove water-borne pathogenic organisms. Point-of-use filters are integrity tested, performance-validated, and shipped in radio-sterilized packaging with peelable lids to maintain sterility. Seven-day and 14-day filters remove all organisms, while 30-day filters remove legionella only, for 30 days. Sixty-day filter is also available.
Evoqua Water Technologies - Warrendale, GA
Original Press Release
Siemens Water Technologies Introduces Nosogard Infection Control Filters for the Healthcare Market - Point-of-Use Sterile Filters Help Prevent Waterborne Infections
Press release date: March 15, 2010
Warrendale, Pennsylvania, USA, - Siemens Water Technologies introduces Nosogard infection control filters that help prevent pathogens in water used in the healthcare industry. The 7, 14 or 30-day point-of-use sterile filters feature a unique design that combines a 1.0-micron pre-filter and a 0.2-micron microporous membrane to remove water-borne pathogenic organisms. The filters are individually integrity tested, performance-validated, and shipped in radiosterilized packaging with peel-able lids to maintain sterility. The Nosogard filter helps prevent pathogens in water used in the healthcare industry. Waterborne pathogens have been linked to nosocomial infections such as legionella pneumophila, stenotrophomonas maltophilia and pseudomonas aeruginosa. These pathogens can be passed to patients through drinking water and ice, hand washing, showering, and medical equipment rinsed in tap water. Immuno-compromised patents, such as newborns, the elderly, burn victims and transplant patients are especially vulnerable. Nosocomial infections are estimated to be responsible for up to 10 percent of patient infections, and even patient deaths, adding billions of dollars in excess healthcare costs. Says Nick Amstrong, Product Manager for Health Science Solutions at Siemens Water Technologies, "Siemens' Nosogard filters are an economical way of preventing waterborne infections, and therefore helping to ensure patient safety. The filters are one of the latest offerings in a line of water treatment products from Siemens Water Technologies to improve water quality and safety for customers worldwide." The 7-day and 14-day Nosogard filters are validated to remove all organisms, and the 30-day Nosogard filters are validated to remove legionella only, for 30 days. A 60-day Nosogard infection control filter is also available. This filter requires autoclaving on a daily basis to provide 60-day sterilization. The Nosogard filters will be launched at the Fifth Decennial International Conference on Healthcare-Associated Infections, March 18-22 in Atlanta, Georgia. Please visit the Siemens booth #504 to learn more. Further information about solutions for water treatment is available at http://www.siemens.com/water Nosogard is a trademark of Siemens Water Technologies Corp. or its affiliates in some countries. Contact USA: Karole Colangelo Corporate Public Relations Manager Siemens Water Technologies Corp. 847-713-8458 phone E-mail address karole.colangelo@siemens.com The Siemens Industry Sector (Erlangen, Germany) is the worldwide leading supplier of environmentally friendly production, transportation, building and lighting technologies. With integrated automation technologies and comprehensive industry-specific solutions, Siemens increases the productivity, efficiency and flexibility of its customers in the fields of industry and infrastructure. The Sector consists of six divisions: Building Technologies, Drive Technologies, Industry Automation, Industry Solutions, Mobility und Osram. With around 207,000 employees worldwide (September 30), Siemens Industry achieved in fiscal year 2009 total sales of approximately 35 billion. http://www.siemens.com/industry The Siemens Industry Solutions Division (Erlangen, Germany) is one of the world's leading solution and service providers for industrial and infrastructure facilities comprising the business activities of Siemens VAI Metals Technologies, Water Technologies and Industrial Technologies. Activities include engineering and installation, operation and service for the entire life cycle. A wide-ranging portfolio of environmental solutions helps industrial companies to use energy, water and equipment efficiently, reduce emissions and comply with environmental guidelines. With around 31,000 employees worldwide (September 30), Siemens Industry Solutions posted sales of 6.8 billion in fiscal year 2009. Further information and downloads at: http://www.siemens.com/industry-solutions