HART® Protocol Software turns PC into HART® communicator.
Press Release Summary: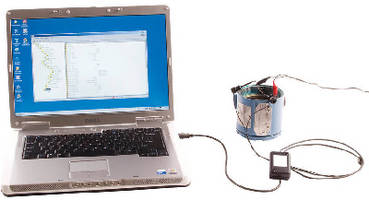 November 16, 2011 - Supplied with USB HART modem, Model DevCom2000 HART® Communication Protocol Software makes it possible to configure transmitters and control valves at desktop or in field. Software uses device descriptions to retrieve data that is stored in memory of smart field devices, and offers secure method for adding new measurement values to control systems without need of additional wires.
Dwyer Instruments, Inc. - Michigan City, IN
Original Press Release
NEW Model DevCom2000 HART® Communication Protocol Software
Press release date: November 15, 2011
Dwyer Instruments, Inc., the preferred source for your complete range of practical and affordable instrumentation, is announcing the release of its NEW MODEL DEVCOM2000 HART® COMMUNICATION PROTOCOL SOFTWARE.

The Model DevCom2000 HART® Communication Protocol Software turns your PC into a full featured HART® communicator. Now it is possible to configure transmitters and control valves at the desktop or in the field.

DevCom2000 uses device descriptions (DDs) to retrieve data that is stored in the memory of smart field devices. This software is a simple, reliable and secure method to add new measurement values to control systems without the need of additional wires. This software eliminates the need to purchase and maintain a separate handheld HART® communicator.

Complete details are available on our website @ http://www.dwyer-inst.com/Product/Pressure/DifferentialPressure/Transmitters/ModelDevCom2000

HART® is a registered trademark of Hart Communication Foundation