Product News: Sensors Monitors & Transducers
GPS-Driven Pivot Monitor/Controller helps combat copper theft.
Press Release Summary: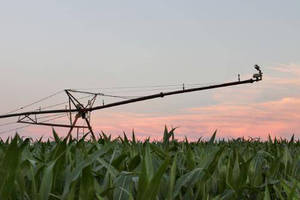 May 30, 2014 - Via inclusion of theft monitoring, 2014 Field Commander products allow producers to monitor and control pivot systems while also providing theft protection from same unit. Theft protection is active whether unit itself is in powered or unpowered state, such as during power outages and off season. Additional functionality covers monitoring and controlling pivot for irrigation purposes.
Original Press Release
AgSense Field Commander Now Provides Copper Theft Protection On Center Pivot Systems with No Power Required
Press release date: May 21, 2014
HURON, S.D. -- The U.S. Department of Energy recently reported a rise in copper theft, which cost victims over $1 billion in 2013. In response to this growing threat, AgSense has introduced improved theft monitoring on all its 2014 Field Commander products. This allows producers to monitor and control pivot systems while also providing theft protection all from one unit.
"Because pivots are typically in remote locations, they have become a big target for copper thieves," said Steve Sveum, AgSense Vice President of Sales and Marketing. "It can take thieves less than 20 minutes to gather thousands of feet of copper wire, which can cost the producer over $10,000. These producers work hard for their money and we're committed to protecting their investment."
The Field Commander has always included theft-monitoring capabilities as long as the pivot was powered. New models, however, provide protection when the unit is not powered, such as during power outages and the off-season.
"Enhanced theft monitoring is just the beginning," added Sveum. "Our Field Commander provides this protection while also monitoring and controlling the pivot for irrigation purposes. It lets producers get everything from one device and with only one subscription to save money."
Theft protection is available on all 2014 Field Commander units and is included with any subscription level.
Visit
AgSense.net
to learn more.
CONTACT:
Steve Sveum
VP - Sales and Marketing
AgSense
763-226-5985