Product News: Safety & Security Equipment
Crisis Management System covers local to national levels.
Press Release Summary: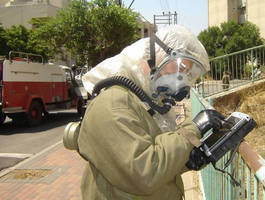 April 15, 2013 - Ness Crisis Management System lets users at national, regional, municipal, and field levels prepare for natural and man-made disasters and manage them optimally after they occur. Allowing real-time, central management and coordinated efforts between rescue teams, integrated system minimizes damage and losses. It interfaces with information and other command and control systems as well as warning systems that alert public through media, such as radio, TV, cellular networks, and Internet.
Original Press Release
LAAD 2013: Ness Technologies to Introduce Advanced Integrated Crisis Management System from National Level to Tactical Field Forces
Press release date: April 4, 2013
Tel Aviv, Israel -- Ness Technologies, a global provider of information technology services and solutions, will introduce its advanced, integrated crisis management solution spanning the national, regional, municipal and field levels – at LAAD 2013, Rio de Janeiro, Brazil, April 9-12, 2013, Booth # J 39.
Ness' integrated crisis preparedness and management system enables all levels – from municipal up to regional and national levels – to prepare effectively for disasters and to manage them optimally after they have happened. Disasters may include earthquakes, floods, large-scale fires, hazardous material leakage, air pollution and other natural and man-made catastrophes, as well as atomic, biological and chemical attacks.
The Ness Crisis Management System minimizes damage and losses by allowing real-time, central management and tightly coordinated efforts between various rescue teams. The system interfaces with numerous warning systems that alert the public through media such as radio, TV, cellular networks and the Internet, interfaces with information and other command and control systems, and supports the national and regional levels.
On the field level, missions are assigned to emergency forces, including chemical weapon detection and identification teams, search and rescue teams, and security and medical teams. Ness Command and Control System for Emergency Services is a comprehensive solution, enabling emergency forces to handle critical situations as well as routine events in the most effective and efficient manner. The system serves call centers, dispatching centers, first responders and field teams. It creates a common situation picture, and enables coordinated mission planning and optimized utilization of emergency resources. The system improves critical response times by increasing the effectiveness of the various involved rescue teams such as police, ambulances and fire fighters. It may be deployed in a range of organizations sizes, from cities to nationwide, handling thousands emergency events simultaneously.
"In large-scale emergencies, coordinated management of the crisis at all levels is critical. Decision makers require an integrated situation picture of both field operations and upper levels, reflecting the joint coordinated efforts to cope with the situation," said Michael Zinderman, President, Technologies & Systems Group (TSG), Ness Technologies.  "In addition, severe disasters often require not only the intervention of local emergency forces, but the involvement of national/regional resources, including military forces, to assist the population and prevent terror attacks. Our integrated crisis management system meet these challenges, enabling full control of national, regional, municipal and field efforts."
About Ness TSG
Ness Technologies and Systems Group (Ness TSG) is a global provider of C4ISTAR solutions. With over four decades of experience, Ness TSG specializes and has a proven track record in designing, developing, supplying and integrating advanced, comprehensive and highly innovative solutions and systems for the defense and homeland security sectors. Dedicated to delivering cutting-edge, best-of-class solutions, Ness TSG serves a diverse client base of governmental organizations worldwide. For more information about Ness TSG, visit
www.ness.com/tsg
.
About Ness Technologies
Ness Technologies is a global provider of IT and business services and solutions with specialized expertise in software product engineering; and system integration, application development, consulting and software distribution. Ness delivers its portfolio of solutions and services using a global delivery model combining offshore, near-shore and local teams. With about 7,000 employees, Ness has operations in North America, Europe, Israel and India, has customers in over 20 countries, and partners with numerous software and hardware vendors worldwide. For more information about Ness, visit
www.ness.com
.
Media Contact:
Noga Alon
Phone: +972.52.4469993
Email:
noga.alon@ness.com