Application Packaging Software facilitates use via features.
Press Release Summary: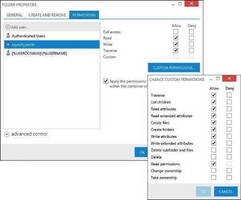 July 9, 2014 - Able to integrate with workflow, software deployment, and data storage systems, Raypack v1.1 supports industry standard formats (MSI/MST/MSM) and virtual packages. Repackaging engines, troubleshooting facilities, and intuitive UI support for advanced procedures facilitate use, while capture engine lets users save snapshot to one file containing all required meta-data. Other features include permissions control, markup suggestions, and PackRecorder, PackTailor, and PackDesigner components.
Original Press Release
Raynet Releases New Version 1.1. of Its Packaging Solution Raypack
Press release date: July 2, 2014
PADERBORN, Germany -- Today, Raynet GmbH, Europe's leading company when it comes to software packaging and products in Application Lifecycle Management, releases version 1.1. of its packaging solution Raypack. With this release Raynet pledges its promises in regards to many customer and prospect requirements, improvement suggestions and wishes, provided to Raynet during the Raypack-Roadshows three months ago.
Everyone who claims to listen to its users and who is not developing in an ivory tower must live up to its own promises when delivering a new milestone. With this release Raynet pledges its promises since the new version 1.1. of Raypack contains many new features directly built upon requirements, suggestions and wishes of roadshow visitors.
"Raynet follows its own principles," says Ragip Aydin, Managing Director of Raynet GmbH. "Principles like 'We listen to you' and 'Developed by packagers for packagers' aren't just dummy catch phrases but an essential part to our product development. We are convinced that we need to listen closely to our prospects and customers if we want to make good products. We will therefore maintain a close contact to all users, listen and design products accordingly."
Raynet will also be living up to its promises in its planned US roadshow, which will take place in late summer, after a successful tour through Europe. Collecting requirements and suggestions from the other side of the Atlantic is now the goal.
More about Raypack Rel. 1.1. under
http://www.raypack.net
.
About Raynet
Raynet GmbH is an innovative, technology-based service and product supplier for information technology and specialises in the architecture, implementation and management of all tasks in the application management life cycle, particularly in system and software management, including software packaging, software distribution, migration and client engineering.
http://www.raynet.de
Cross reference: Full press release including pictures and tables are available at
http://www.presseportal.de/pm/66987/raynet-gmbh
Press contact
Raynet GmbH
Technologiepark 20
D-33100 Paderborn, Germany
Web:
www.raynet.de
Contact:
Herr Ragip Aydin
Tel: +49-5251-54009-0
Fax: +49-5251-54009-29
Email:
presse@raynet.de