Product News: Thermal & Heating Equipment, Green & Clean, Materials & Material Processing
Vertical Top-Loading Vacuum Furnace is suited for R/D work.
Press Release Summary: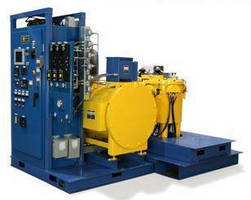 July 21, 2010 - Featuring 7.5 in. dia x 14 in. high Hot Zone and max operating temperature is 3,000°F, Model VTL-714 is suited for homogenizing and heat treating refractory alloys, performing diffusion couple experiments, and other proprietary heat treat work. Furnace employs graphite heating elements; 35 cfm, 2-stage vacuum pumping system; graphite felt and FlexShield hot face insulation; and partial gas system of argon and nitrogen.
Solar Manufacturing
1983 Clearview Dr., Souderton, PA, 18964, USA
Original Press Release
Solar Manufacturing Ships Vertical Top Loading High Temperature R&D Vacuum Furnace to NETL
Press release date: July 13, 2010
Solar Manufacturing has shipped a new Model VTC-714 Vertical Top Loading high temperature R&D furnace to the National Energy Technology Laboratory (NETL), in Albany, OR. NETL is owned and operated by the U.S. Department of Energy (DOE) and part of DOE's national laboratory system. NETL supports DOE's mission to advance the national economic and energy security of the United States.
Pete Reh, vice president of sales for Solar Manufacturing stated, "This is the second vacuum furnace that Solar Manufacturing has shipped to NETL in Albany, Oregon. The first furnace shipped in 2006 was a model HFL-2624-2EQ. The new furnace, model VTL-714 will be used to homogenize and heat treat refractory alloys, perform diffusion couple experiments as well as other proprietary heat treat work.
The Model VTL-714 Vertical Top Loading high temperature R&D vacuum furnace, features a Hot Zone size of 7.5" diameter x 14" high. The maximum operating temperature is 3000 degrees Fahrenheit, and the insulation is graphite felt and a FlexShield hot face. This vacuum furnace also features graphite heating elements, a 35 CFM two-stage vacuum pumping system, a partial gas system of argon and nitrogen; and the controls are SolarVac 3000 including Honeywell DCP 550 and Allen-Bradley Micrologix 1500.
Solar Manufacturing is part of Solar Atmospheres, Inc., one of the largest and most progressive, independent commercial heat treaters in the USA. To learn more about Solar Manufacturing's diverse product line of vacuum heat treating, brazing, and carburizing furnaces, contact Peter Reh, vice president of sales, at 267-384-5040 x 509 or pkr@solarmfg.com.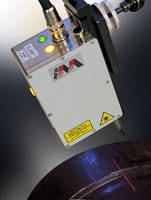 Sensors, Monitors & Transducers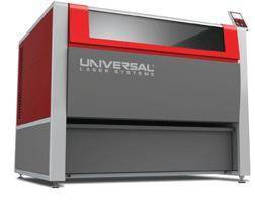 Labels, Tags, Signage & Equipment, Machinery & Machining Tools, Optics & Photonics