Product News: Fluid & Gas Flow Equipment, Chemical Processing & Waste Management, Green & Clean, Material Handling & Storage
Vented Carboys prevent spills and eliminate odors.
Press Release Summary: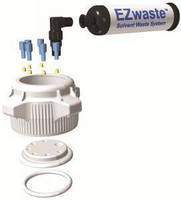 May 27, 2014 - By minimizing risks of spills and preventing hazardous solvent vapors from infiltrating lab, EZWaste Safety Vented Carboys help create safer laboratory environment. Units provide closed waste collection system, minimizing exposure to personnel from VOCs. In addition to VersaCap with integrated tubing connections and activated carbon exhaust filter, each EZWaste system comes with extra plugs for unused ports in cap, and sulfur-cured EPDM gasket to ensure tight, chemically resistant seal.
Sterlitech Corp.
22027 70th Ave. S., Cumberland Industrial Center, Kent, WA, 98032, USA
Original Press Release
New EZWaste Vented Carboys Prevent Spills and Eliminate Odors
Press release date: May 14, 2014
Sterlitech Corporation is adding the EZWaste Safety Vented Carboy to its roster of ergonomic, compact fluid storage and transport equipment.  These new, specially vented carboys are designed to help scientists create a safer laboratory environment by reducing the risks of spills and preventing hazardous solvent vapors from infiltrating the lab.

"Many organic solvents common to laboratories, like acetonitrile, can give off hazardous vapors, while others, like dimethyl sulfoxide, can easily permeate through the skin when airborne." says Mark Spatz, founder and President of Sterlitech.  "The EZWaste carboy creates a closed waste collection system, preventing spills and minimizing the risks of exposure to personnel from volatile organic compounds."

The EZWaste Safety Vented Carboys are a direct descendent of the EZgrip Carboys currently offered by Sterlitech, which mean they share the same efficient, ergonomic design.  What sets the EZWaste apart the normal carboy is a special VersaCap with integrated tubing connections and an activated carbon exhaust filter.  Each EZWaste system comes with extra plugs for any unused ports in the cap, and a sulfur-cured EPDM gasket to ensure a tight, chemically resistant seal.  Once waste collection is complete, the vented cap is easily replaced with a standard cap for storage or transport to a designated waste facility.

By their very nature, laboratories are expected to handle and store potentially harmful chemicals used in techniques such as high-performance liquid chromatography (HPLC).  Solvents like acetonitrile, methanol, and tetrahydrofuran, may be necessary to conduct research, but exposing laboratory personnel to the risk of spills and harsh vapors can now be minimized.

- See more at: http://www.sterlitech.com/blog/2014/05/14/new-ezwaste-vented-safety-carboys-available/#sthash.87s2OkIv.dpuf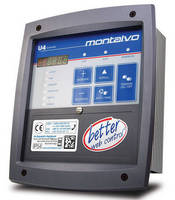 Textile Industry Products, Controls & Controllers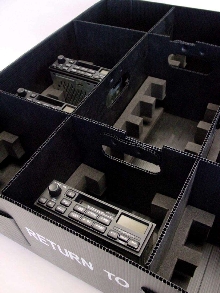 Material Handling & Storage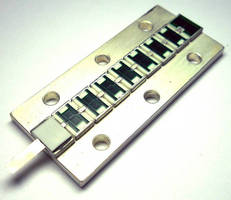 Electronic Components & Devices