Product News: Controls & Controllers, Textile Industry Products, Machinery & Machining Tools, Mechanical Power Transmission, Test & Measuring Instruments
Torque Controller maintains constant web tension.
Press Release Summary:
February 19, 2014 - Suitable for applications in which precise tension control is not essential, EasyWeb™ Open-Loop Torque Controller provides taper tension to center-driven rewind or unwind operations. Web tension is regulated by controlling motor or brake torque based on varying levels of roll diameter. EasyWeb™ can accept signals from direct diameter sensor or calculate diameter using line and roll speed signals. With bright OLED display, user interface enables viewing in any light and from any angle.
Dover Flexo Electronics, Inc.
217 Pickering Rd., Rochester, NH, 03867, USA
Original Press Release
Dover Flexo Electronics Announces Release of EasyWeb(TM) Torque Controller
Press release date: February 18, 2014
EasyWeb™ Torque Controller Is Perfect for Applications That Don't Require Precise Tension Control

Rochester, NH – Dover Flexo Electronics, which manufactures, sells, and services a complete line of tension measurement, tension display, and tension control products for a wide variety of industries worldwide, announces the release of its EasyWeb™ Torque Controller.

The EasyWeb™ Torque Controller is a lower-cost solution for applications in which precise tension control is not essential. The EasyWeb™ is an open-loop torque controller that maintains constant web tension and provides taper tension to center-driven rewind or unwind applications. Web tension is regulated by controlling motor or brake torque based on varying levels of roll diameter. An inertia compensation parameter is provided to obtain greater control of web tension during changes in line speed.

The EasyWeb™ can accept signals from a direct diameter sensor or calculate diameter using line and roll speed signals. The user interface provides a bright OLED display for easy viewing in any light and from any angle, while a large front dial allows fast, easy scrolling through the user menu.

DFE offers both open-loop and closed-loop automatic tension controllers to meet the application needs and budgets of almost any printer, converter, or web processor. DFE's SteadyWeb5 Tension Controller is an example of a closed-loop tension controller that employs a feedback mechanism to directly measure web tension and transmit that value back to the tension controller.

But that level of precision is not necessary in all applications. When a slight amount of tension deviation can be tolerated, an open-loop controller like the EasyWeb™ Torque Controller—which achieves the same continuous tension adjustment on the web—provides a powerful yet economical solution for many customers.

For more information on the EasyWeb™ Torque Controller and the rest of Dover Flexo Electronics's product lines, please email info@dfe.com, call (603) 332-6150, fax (603) 332-3758, or visit www.dfe.com.

About Dover Flexo Electronics
Dover Flexo Electronics Inc. (DFE), based in Rochester, New Hampshire, manufactures and supports a full line of tension control products for materials processing manufacturers. Dover Flexo is a leader in developing web tension control products and technology via the careful design, manufacture, and support of automatic tension controllers, tension indicators, tension transducers, and pneumatic tension brakes. DFE has successfully delivered solutions for customers' industrial tension problems since 1974.


Contact:
Mark Breen
Marketing Manager
Dover Flexo Electronics
217 Pickering Road
Rochester, New Hampshire 03867
(603) 332-6150
mbreen@dfe.com
www.dfe.com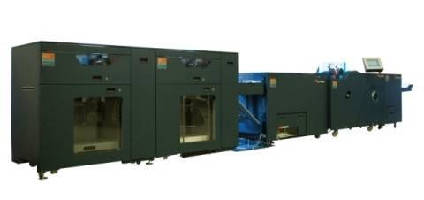 Material Handling & Storage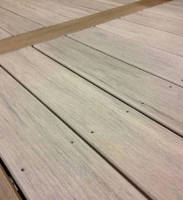 Architectural and Civil Engineering Products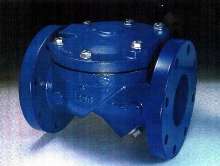 Fluid & Gas Flow Equipment