Product News: Mechanical Components & Assemblies
Telescoping Torque Arms reveal improperly fastened screws.
Press Release Summary:

October 26, 2012 - EZ-Glider Position Control telescoping torque arms help manufacturers detect screw-fastening errors during assembly process. Crafted with carbon fiber, arms do not disrupt production flow and come in models with operating length that can extend up to 6 ½ ft. Compatible with air, electric screwdriver, and DC control systems, arm consists of torque reaction arm with encoders mounted at base and control box. Latter is used for programming, and up to 9 sequence programs can be stored.
Mountz Inc.
1080 N. 11th St., San Jose, CA, 95112, USA
Original Press Release
New EZ-Glider Position Control Telescoping Torque Arms by Mountz Inc.
Press release date: October 25, 2012
Encoder and Easy to Program Controls Allow for Exact Positioning for Critical Tightening Sequence Applications

San Jose, Calif., – The new EZ-Glider Position Control telescoping torque arms by Mountz Inc., helps manufacturers detect and eliminate costly screw-fastening errors during the assembly process. Position Control telescoping torque arms are designed to reduce the risk of improperly fastened screws, ensuring that every screw is in the correctly tightened in the correct sequence. Using the EZ-Glider Position Control torque arm is like putting the eyes and ears of a quality control manager where they are needed most - right in the assembly area.

Crafted with lightweight durable carbon fiber the torque arm collapses like a telescope. The EZ-Glider Position Control telescoping torque arms are easy-to-use, require little space and don't disrupt production flow. The new telescoping torque arm features models with an operating length that can extend up to 6 1/2 feet. The torque arms are ideal for assembly lines like automotive, aerospace and appliance manufacturing where space is a premium and operator safety is mandatory. Assembly tools can be mounted to a telescoping torque arm and hung above to fixed rail system or a trolley system.

The EZ-Glider Position Control telescoping torque arm consists of a torque reaction arm with encoders mounted at the base and a control box. The control box is used for programming and it tracks the axis movement by converting angle counts to the precise position of the screwdriver. The location is calculated from encoder values, allowing the operator to easily teach the torque arm a programmed sequence pattern and then use it to control the assembly process. Programming is as simple as moving the driver over the sequence location and then pressing a button. Popular features are driver "lock out", which disallows activation of the driver if the wrong sequence is attempted and torque adjust, which automatically changes the driver torque to a new torque value if required.

Assembly sequences are easily programmed for the EZ-Glider Position Control telescoping torque arms from an easy-to-use control box. Up to nine sequence programs can be stored and are manually or automatically selected for easy recall.

"Sequence based fastening is critical to proper process control and a quality fastening result for many applications," said Brad Mountz, President of Mountz, Inc. "If an assembly exhibits cross talk, a phenomenon where torque to one faster changes the result to another in the in fastening pattern, altering the sequence is often necessary to achieve proper results. An encoded torque arm is perfect because it guides the operators sequence and provides feedback if done incorrectly."

The EZ-Glider Position Control telescoping torque arm is compatible with most air, electric screwdrivers and DC control systems. The torque arm can also interface with most intelligent driver systems that store multiple torque programs with external digital I/O control. The Mountz Position Control torque arm provides a smooth, flexible range of motion as the arm absorbs torque reactions general from clutch, stall and other electric & pneumatic screwdrivers.

EZ-Glider Position Control telescoping torque arms are designed to improve production and quality control during the assembly process. The ergonomic design of the EZ-Glider torque arm reduces RMI (repetitive motion injury) and CTS (carpal tunnel syndrome). The effortless handling of the torque arm provides comfortable tool operation and increased production. The Mountz torque arm eliminates torque reaction of power and pneumatic tools.

About Mountz, Inc.
San Jose, California based Mountz Inc. produces a wide variety of torque tools, including torque analyzers, torque testers, torque sensors, torque wrenches, electric screwdrivers, pneumatic screwdrivers, torque screwdrivers, torque multipliers, assembly tools, pulse tools, screw counters, tool balancers and special torque applications.  Mountz has multiple global locations and hires and trains competent employees who are owners in our business.

Since 1965, Mountz Inc. has proven its in-depth knowledge of torque and torque solutions by consistently developing, producing, marketing and servicing highly sophisticated, cutting-edge tools. Mountz Inc., known to industry as the nation's premier torque tool supplier, is an ISO 9001 registered and ISO 17025 accredited company. Mountz tools comply with ISO6789:2003 and are constructed from high quality materials, engineered for superior reliability and safety and backed by an industry leading warranty. Look for the Mountz hexagon logo – it's a stamp for quality tools, service and knowledge in the field of torque control

For more information on EZ-Glider Position Control telescoping torque arms
For more information about Mountz visit our website at www.mountztorque.com
For more on torque, including HOW TO, Videos and other useful resources visit Learning Center
For a Torque Blog

Press Contact
Chris Morris, Marketing Manager
chris.morris@mountztorque.com
Phone: (408) 292-2214
www.mountztorque.com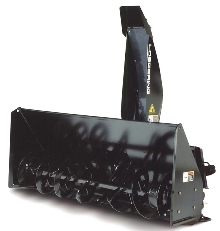 Non-Industrial Products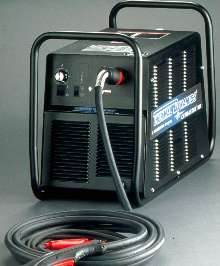 Machinery & Machining Tools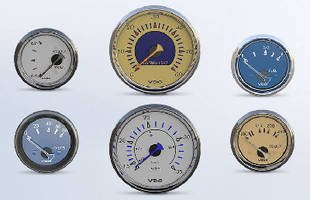 Test & Measuring Instruments