Product News: Test & Measuring Instruments, Communication Systems & Equipment, Software
RF Conformance Testing Software supports 3GPP Release 11.
Press Release Summary:
March 6, 2014 - Implemented during design validation and manufacturing phases, X-Series provides RF conformance testing of LTE-Advanced FDD and TDD transmitters and components to 3GPP Release 11 specification. Application, available for benchtop and modular products, provides one-button measurements for Agilent X-Series and modular signal analyzers. Accelerated measurement, SCPI programmability, pass/fail testing, and simplified operation aid design verification/manufacturing.
Agilent Technologies, Inc.
5301 Stevens Creek Blvd., Santa Clara, CA, 95051, USA
Original Press Release
Agilent Technologies' Newest X-Series Measurement Application Supports LTE-Advanced RF Conformance Testing to 3GPP Release 11
Press release date: February 24, 2014
SANTA CLARA, Calif. – Agilent Technologies Inc. (NYSE: A) today extended its leadership in LTE-Advanced measurement with its latest X-Series measurement application release. The software provides the most comprehensive RF conformance testing of LTE-Advanced FDD and TDD transmitters and components to the 3GPP Release 11 specification. It is available for both benchtop and modular products.

LTE-Advanced is an evolutionary step in the continuing development of LTE. Appropriate test and measurement throughout the entire development lifecycle, however, remains critical to its successful proliferation. Agilent's previously introduced LTE-Advanced signal analyzer and signal generation solutions, industry firsts, attacked this problem at the R&D stage. Now, Agilent's embedded LTE-Advanced X-Series measurement application is addressing the test challenge during the design validation and manufacturing phases.

The new LTE-Advanced measurement application provides one-button measurements for Agilent's X-Series and modular signal analyzers. With fast measurement speed, SCPI programmability, pass/fail testing and simplicity of operation, the application is ideally suited for design verification and manufacturing.

"Validating and manufacturing LTE-Advanced transmitters and components requires the industry's best, most up-to-date solutions," said Andy Botka, vice president and general manager of Agilent's Microwave and Communications Division. "Building on our proven track record of innovation in emerging wireless standards, this new embedded measurement application with extensive support for the 3GPP Release 11 specification will ensure our customers have the greater insight and confidence they need for LTE-Advanced wireless testing."

RF Conformance Testing Simplified

Agilent's LTE-Advanced measurement application enables the industry's most comprehensive RF conformance testing of both contiguous and non-contiguous configurations of LTE-Advanced transmitters as defined by the 3GPP Release 11 specification. Specific measurements supported include transmitter characteristics testing of output power, transmitted signal quality, and unwanted emissions of both base stations and user equipment.

Also supported in the measurement application is cumulative ACLR (CACLR) and cumulative spectrum emissions mask (SEM) measurements for intra-band non-contiguous carrier aggregation—a new requirement in 3GPP Release 11. The intra-band non-contiguous configuration introduces unique challenges to the unwanted emissions RF measurements because the spectrum within the sub-block gap can be deployed by another operator. The new CACLR requirement and unique special mask for SEM measurement measures the contributions from carriers on both sides of the sub-block gap. The new LTE-Advanced measurement application is the only solution on the market to provide both CACLR and a special mask for SEM for non-contiguous carrier aggregation.

X-Series Measurement Applications

X-Series measurement applications increase the capability and functionality of the Agilent signal analyzer to speed time to insight. They provide essential measurements for specific tasks in general-purpose, cellular communica­tions, wireless connectivity and digital video applications, covering more than 40 standards or modulation types. Applications are supported on both benchtop and modular, with the only difference being the level of performance achieved by the hardware you select. Choose the level of performance necessary for your application and have full assurance that the calculations and algorithms are the same across your signal analyzers, from develop­ment through manufacturing.

U.S. Pricing and Availability

The new LTE-Advanced X-Series measurement application for FDD and TDD is currently available through Agilent's Early Access Program. The LTE-Advanced options on the N9080B and N9082B for benchtop products and the M9080B and M9082B for modular products are priced at $4,500 each. To preview the software, contact your local Agilent sales representative.

More information on the LTE-Advanced measurement application is available at www.agilent.com/find/LTEAdvApp. Images of the measurement application are available at www.agilent.com/find/LTEAdvApp_images.

See also Wireless Technology Offers and Cellular Manufacturing Resource Library for additional resources.

Agilent will show its newest wireless design and test solutions that address present and future test technology challenges in LTE, LTE-A, and 3GPP, Releases 11 and 12, at Mobile World Congress, Hall 2: 2I8MR and 2J9MR, Feb. 24-27, Barcelona, Spain. Customers will be able to schedule a time to meet with Agilent experts and discuss the design and test solutions to solve their most complex wireless communications challenges. For more information, please visit Agilent Cellular, Agilent Wireless, Agilent High-Speed Digital Solutions and Current Activity in 5G.

About Agilent Technologies

Agilent Technologies Inc. (NYSE: A) is the world's premier measurement company and a technology leader in chemical analysis, life sciences, diagnostics, electronics and communications. The company's 20,600 employees serve customers in more than 100 countries. Agilent had revenues of $6.8 billion in fiscal 2013. Information about Agilent is available at www.agilent.com.

On Sept. 19, 2013, Agilent announced plans to separate into two publicly traded companies through a tax-free spinoff of its electronic measurement business. The new company is named Keysight Technologies, Inc. The separation is expected to be completed in early November 2014.

Editorial Contacts:                                

Janet Smith
Americas
+1 970 679 5397
janet_smith@agilent.com
Twitter: @JSmithAgilent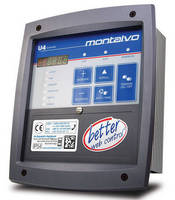 Textile Industry Products, Controls & Controllers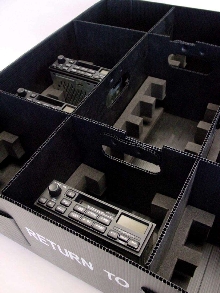 Material Handling & Storage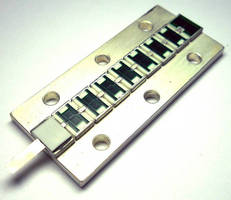 Electronic Components & Devices