Product News: Health, Medical and Dental Supplies & Equipment, Test & Measuring Instruments, Services, Machinery & Machining Tools
Product Verification System inspects 200,000 softgels/hour.
Press Release Summary: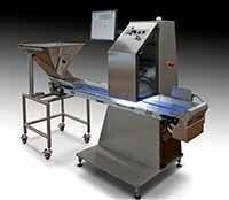 February 22, 2013 - Designed to verify softgels continuously, in-line after single encapsulator or off-line in batch mode, VeriSym SE Optical Inspection System detects color, size, and shape and removes defects such as spots, color variations, air bubbles, and misshapen softgels. When defective product or unconfirmed object is identified, system activates close-coupled high-speed air ejector system to remove it from product stream. Portable system's 9 x 3 ft footprint includes infeed hopper and reject manifold.
SYMETIX
150 Avery Street, Walla Walla, WA, 99362, USA
Original Press Release
Symetix® Introduces VeriSym® SE Product Verification System for Pharmaceutical and Nutraceutical Softgel Encapsulation Lines
Press release date: February 13, 2013
Symetix® introduces VeriSym SE, an affordable new high-performance optical inspection system designed to verify softgels continuously, in-line after a single encapsulator or off-line in a batch mode. As the smallest member of the VeriSym family, VeriSym SE inspects up to 200,000 softgels per hour within its compact footprint. It detects product color, size, and shape and removes foreign softgels and defects such as spots, color variations, air bubbles, and misshapen softgels from the product stream to assure product quality while reducing labor costs.

"VeriSym SE satisfies customers who want the powerful inspection capabilities of our popular full-capacity VeriSym, which inspects up to 1,000,000 softgels or tablets per hour, but at the right size and capacity for encapsulation lines," said Ken Carambot, Pharmaceutical Applications Manager at Symetix. "VeriSym SE brings world-class automated inspection to softgel manufacturers and packers with lower-volume product runs. It reduces reliance on labor by eliminating manual inspection and by facilitating the migration from batch processing to continuous automated processing."

Unlike manual inspection, VeriSym SE is objective and consistent, which improves final product quality. Automating inspection with VeriSym SE increases product yield by minimizing the removal of acceptable product, which is common with manual inspection. The system reduces the risk of contamination by minimizing human contact with product. Based on labor savings alone, VeriSym SE offers a payback of less than 12 months. Improvements in production efficiency further speed payback.

Customers currently batch drying can batch-feed the bulk-to-bulk VeriSym SE from trays, totes, or boxes and later integrate it with a continuous drying system on a single encapsulator line.

Softgels are fed into VeriSym SE's infeed hopper, either automatically from a continuous dryer or manually. The hopper meters product onto the infeed shaker that spreads the product evenly for viewing by a top-mounted color camera that inspects each object's color, size, and shape. Proprietary image processing technology quickly analyzes the images, comparing each object to previously defined accept/reject standards to detect foreign softgels and defects such as spots, color variations, air bubbles, and misshapen softgels. When a defective product or unconfirmed object is identified, the system activates the close-coupled high-speed air ejector system to remove it from the product stream that leads to packaging.

The modular VeriSym SE is compact and portable with a footprint of only 9 ft (2.7 m) long and 3 ft (0.9 m) wide, which includes the infeed hopper and reject manifold. VeriSym SE features the same graphical user interface (GUI) as other VeriSym systems, which eases training for customers with the higher capacity VeriSym or VeriSym SL systems already installed in their plant. The GUI can be accessed remotely via the network or Internet.

Designed for fast and easy product changeovers, VeriSym SE can be cleared, cleaned, and set-up to handle the next product in less than 10 minutes, with no tools required. Product settings, including accept/reject standards, can be stored in the system's memory for quick and easy recall. The system can inspect oval, round, and oblong softgels ranging in size from #2 to #40.

Symetix designed VeriSym SE for nutraceuticals and regulated pharmaceuticals. The VeriSym SE is FDA 21 CFR part 11 compliant with secure and encrypted logs, secure passcode management, parameter histograms, and guided changeover. VeriSym SE is designed to meet FDA requirements and comply with GAMP guidelines.

In addition to softgels, VeriSym SE is perfectly suited to inspect coated tablets, detecting and removing foreign tablets, broken tablets, stained tablets, and tablets with missing coating if the coating is a different color than the underlying tablet's core. Given the throughput of VeriSym SE, it is ideal for product rework and AQL testing.

For more information on VeriSym SE, visit http://www.symetix.com/solutions/pharmaceutical/verisym-optical-inspection-system .

About Symetix
Symetix is the pharmaceutical group of Key Technology. With over 60 years of experience in the food and pharmaceutical industries, Key is a leading manufacturer of best-in-class process automation systems. Symetix offers worldwide sales representation and maintains demonstration and testing facilities at Key's headquarters and manufacturing divisions in Walla Walla, Washington, USA, and at Key Technology BV in Beusichem, the Netherlands.

About Key Technology, Inc.
Key Technology, an ISO-9001 certified company, is a global leader in the design and manufacture of process automation systems including digital sorters, conveyors, and processing equipment. Applying processing knowledge and application expertise, Key helps customers in the food processing and other industries improve quality, increase yield, and reduce cost. With worldwide sales representation, the company maintains demonstration and testing facilities at its headquarters and manufacturing divisions in Walla Walla, Washington, USA, and at Key Technology BV in Beusichem, the Netherlands. The company's common stock trades on the Global Market tier of The NASDAQ Stock Market® under the symbol KTEC.

Reader Inquiries:
Shayla Wentz
Symetix
150 Avery Street
Walla Walla, WA  99362  USA
Tel: +1.800.941.3701 
+1.509.394.3370
Fax: +1.509.394.3219
swentz@key.net
www.symetix.net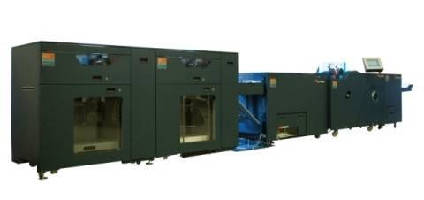 Material Handling & Storage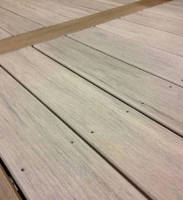 Architectural and Civil Engineering Products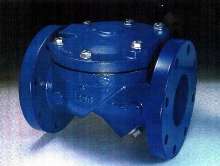 Fluid & Gas Flow Equipment