Product News: Electrical Equipment & Systems, Electronic Components & Devices, Sensors, Monitors & Transducers, Test & Measuring Instruments
Power Measurement Products serve industrial/building applications.
Press Release Summary:
January 10, 2014 - Components for industrial and building applications include 750 Series 3-phase power measurement modules, 855 Series Rogowski coils and CTs, and 857/798 Series signal conditioners. Power measurement modules can integrate into WAGO-I/O-SYSTEM node with other standard digital/analog input and output signals. This system can also be networked to existing control platform. Signal conditioners can convert 1 or 5 A current transformer or Rogowski coil signals into standard PLC analog signal type.
WAGO Corp.
N120 W19129 Freistadt Rd., Germantown, WI, 53022, USA
Original Press Release
Introducing WAGO Power Measurement Product Line
Press release date: January 1, 2014
GERMANTOWN, WI -- WAGO Corporation introduces a new power measurement family, featuring components for industrial and building applications. The new product line includes the 750 Series - 3-Phase Power Measurement Modules, 855 Series - Rogowski coils and CTs and 857/798 Series - Signal Conditioners.

While there are a wide variety of power measurement products in the market, most are expensive stand-alone systems. WAGO's new power measurement modules can be integrated into a WAGO-I/O-SYSTEM node with other standard digital/analog input and output signals. This system can also be networked to an existing control platform. If an integrated solution is not required, WAGO signal conditioners can convert standard 1A or 5A current transformer or Rogowski coil signals into a standard PLC analog signal type. A full range of measuring devices, current transformers and Rogowski coils round out both applications.

Applicable across multiple sectors
Of the 26.7 percent of U.S. electrical consumption that comes from the industrial sector, 64 percent is attributed to motor driven equipment. Power measurement products can be used to measure and collect motor current data to detect instant or cumulative loading to protect an installation from potential failure or extraordinary energy usage.

Applications of the new power measurement product line include:
General load monitoring and phase balance in Motor Control Centers.
Detecting over-tonnage conditions in automotive stamping operations.
Detecting pump failures or cavitating pumps in lube or hydraulic pump systems.
Overload of conveyor motors or broken belts in material handing applications.
Preventing damage to gear boxes and drive shafts on index tables.

WAGO is the leader in spring pressure connection technology that eliminates loose wires resulting from vibration and temperature cycling, while providing highly reliable, corrosion-resistant and maintenance-free connections.

For additional information, visit www.wago.us. Contact WAGO at 1-800-DIN-RAIL or info.us@wago.com.

Connect with WAGO!
WAGO Tweets WAGO on LinkedIn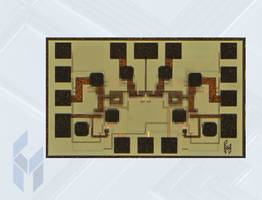 Electrical Equipment & Systems, Electronic Components & Devices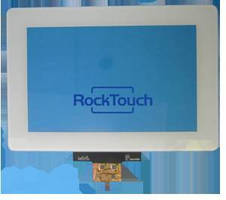 Vision Systems, Electrical Equipment & Systems, Display & Presentation Equipment