Network Cyber Security System uses bio-inspired technology.
Press Release Summary:
May 8, 2014 - Using bio-inspired technology that mimics and applies autonomic fight-or-flight fear response mechanism of mammals to cyber defense, Perception™ provides neural network architecture designed to combat unknown and emerging threats. Network security system, while able to identify malicious activity and new attacks as they emerge, can also monitor for and detect any slow, unauthorized data exfiltration — even when obfuscation techniques are used to evade rules-based detection techniques.
Chemring Technology Solutions
Original Press Release
Chemring Launching the World's First Bio-inspired Cyber Security System
Press release date: April 29, 2014
FAREHAM, England -- See Perception(TM) at InfoSecurity Europe, Earl's Court, Stand B90

Chemring is proud to be announcing the launch today of Perception [http://www.perceptioncybersecurity.com (TM), the industry first in class Bio-inspired network security system.

Perception's(TM) Bio-inspired technology mimics the autonomic fight-or-flight fear response mechanism embedded in all mammals. By applying this response mechanism to cyber defence, Chemring has been able to create a neural network architecture that is designed to win the battle against unknown and emerging threats.

Unlike typical rules-based systems, Perception(TM) will identify malicious activity and new attacks as they emerge. The system will also monitor for and detect any slow, unauthorised data exfiltration, even when obfuscation techniques are used to evade traditional rules based detection techniques.

Stephen Grinham, Managing Director, Chemring Technology Solutions, said: "Chemring has a long and rich heritage of internet and cyber defence capabilities and Perception(TM) is the result of over 20 years' experience of developing counter threat solutions. Cyber-attacks are a significant and continually evolving threat and Perception(TM) is uniquely placed to quickly identify threats that other systems cannot."

About Chemring Group
Chemring is a global business providing a range of advanced technology products and services to demanding customer requirements in aerospace, defence and security markets in more than 60 countries. Founded in 1905, Chemring Group is headquartered in London, UK and Washington DC, USA. Employing more than 4,000 people worldwide, Chemring has extensive operations in the Americas, Europe, Middle East and Asia.

CONTACT:
For further information please contact:
James Horne
Chemring Technology Solutions
+44(0)1794-833000
james.horne@chemringts.com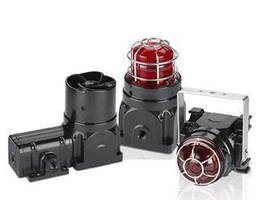 Electrical Equipment & Systems, Safety & Security Equipment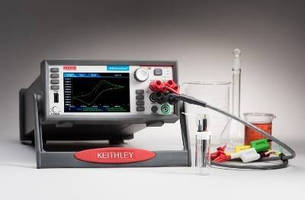 Test & Measuring Instruments, Laboratory and Research Supplies & Equipment