Product News: Computer Hardware & Peripherals, Machinery & Machining Tools
Mobile Wireless Gateway turns probe output into Bluetooth signal.
Press Release Summary: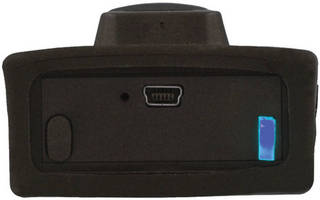 May 2, 2014 - Model UHH-BTG clips to most belts and transforms wireless signal from any Dwyer Instruments universal handheld probe or module into Bluetooth® SIG Wireless Technology. Using this gateway, any iOS® firmware version 5.X or later or Android® firmware version 3.X or later smartphone or tablet can become base instrument for measuring or logging. Wireless gateways can detect probes or modules up to 50 ft away; greater distances are possible depending on environment.
Original Press Release
NEW! Model UHH-BTG Wireless Mobile Gateway
Press release date: May 1, 2014
Dwyer Instruments, Inc., the preferred source for your complete range of practical and affordable instrumentation, is announcing the release of its NEW MODEL UHH-BTG WIRELESS MOBILE GATEWAY.

The Model UHH-BTG Wireless Mobile Wireless Gateway transforms the wireless signal from any Dwyer Instruments, Inc. universal handheld probe or module into a Bluetooth SIG, Inc, Wireless Technology. Using this gateway, any iOS® Firmware version 5.X or later or Android® Firmware version 3.X or later smartphone or tablet can become the base instrument for measuring or logging. Once the gateway is paired with a phone or tablet, our Mobile Meter™ app or any other Dwyer Instruments, Inc. approved apps can detect available probes or modules. Wireless gateways can detect probes or modules that are 50 feet away or even greater distances depending on the environment. The wireless signal from the gateway to the mobile device adds at least another 25 feet of sensing distance. Model UHH-BTG is compact in size and clips on to most standard belts. The rechargeable battery can be charged using the same mini-USB cable and charger as the probes or modules. LED lights indicate the battery status and whether the gateway is communicating properly.

Complete details are available on our website @ http://www.dwyer-inst.com/Product/TestEquipment/HVACBalancingInstruments/ModelUHH-BTG/Ordering

Dwyer Instruments, Inc.
P.O. Box 373
Michigan City, IN 46361
Phone: (800) 872-9141 or (219) 879-8000
Fax: (219) 872-9057
Internet address: http://www.dwyer-inst.com/
E-mail: lit@dwyermail.com