Product News: Test & Measuring Instruments, Sensors, Monitors & Transducers
Impact Detection Systems fit all lift truck vehicles.
Press Release Summary:
March 13, 2014 - By gathering information related to material handling impact events and displaying light or heavy impact levels, IVDT Defender Series enables users to control and modify operator behavior with notifications before damage occurs. IM2 records operator and impact occurrence allowing management to further investigate noticeable damage, while IM3 adds Bluetooth or wireless capability for remote, real-time management. ED4 and ED5 offer load weighing, fleet management, and OSHA safety check options.
Integrated Visual Data Technology, Inc.
3439 Whilabout Terrace, Oakville, ON, L6L0A7, USA
Original Press Release
Lift Truck Impact Detection & Monitoring
Press release date: March 10, 2014
All companies that operate material handling equipment whether a large fleet of lift trucks or small company that relies on one piece of equipment has to deal with warehouse damage and injury. In most cases impacts can be expected as mistakes happen, however when these events get out of control, they can cause extensive damage which can adversely affect safety and operating costs. The IVDT Defender series impact detection system gathers information related to your material handling impact events and displays 2-­separate impact levels (light and heavy) so you can control and modify operators behavior to provide them with notifications before potential damage may result. At the same time the system also acknowledges when heavy damage occurs through various recording options and places an operator in a position of accountability.

Unique to the Defender systems and the sustainability of its integration into applications is the design premise of non-­shutdown. Most impact monitor introductions are met with failure as not all impacts produce damage or safety concern. Therefore machine shut down produces unnecessary productivity disruptions and in the event that a supervisory override is required to put the lift truck back into production, can be extremely costly. The Defender series impact detection system effectively allows supervisors and managers to create a culture of safety and accountability whereby heavy impacts are assigned to an operator and cause investigation can begin without disruption.

The Defender series impact detection system is utilized on four solution models where beginning with the IM2 the system records operator and impact occurrence allowing management to further investigate noticeable damage to machine, product or infrastructure. The IM3 Defender Plus system is enhanced by the technology of either industrial blue tooth or wireless capability and allows management notification of impacts remotely and in 'real time' data capture, as they happen. The ED4 and the ED5 systems utilize the Defender impact detection system and also provide options such as on board load weighing, fleet management utilization and OSHA safety checks.

Designed for the material handling industry the Defender series of impact detection systems fit onto to all lift trucks vehicles and are designed to capture data that most companies simply cannot productively realize.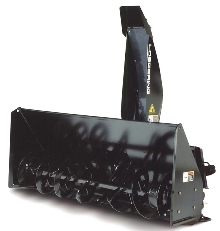 Non-Industrial Products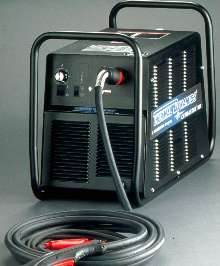 Machinery & Machining Tools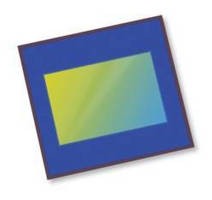 Sensors, Monitors & Transducers