Product News: Electrical Equipment & Systems, Software
Hardware/Software System controls power flow throughout grid.
Press Release Summary:
January 27, 2014 - Built to solve distribution challenges faced by electric utilities, emPower™ Solution combines modular power electronics, advanced control algorithms, distributed networking, and sophisticated power system analytics. Active and intelligent power control enables utilities to reliably integrate distributed renewable generation, improve Volt-VAR optimization initiatives for energy efficiency and peak demand reduction, and provide optimized power quality.
Gridco Inc
10 L Commerce Way, Woburn, MA, 01801, USA
Original Press Release
Gridco Systems Introduces Active and Intelligent Power Management for the Agile Distribution Grid
Press release date: January 21, 2014
Innovative Gridco Systems emPower Solution Enables Utilities to Effectively Integrate Renewables, Improve Energy Efficiency, Manage Peak Demand and Increase System Reliability

WOBURN, Mass. -- Gridco Inc., a leader in active grid infrastructure solutions, today announced the availability of the only end-to-end hardware and software platform purpose built to solve current, emerging and future distribution challenges faced by electric utilities, providing them unprecedented levels of power flow control throughout the distribution system.

The Gridco Systems emPower(TM) Solution leverages modular power electronics, advanced control algorithms, distributed networking, and sophisticated power system analytics to increase service reliability, improve system efficiency, and defer costly transmission and generation upgrades. This active and intelligent power control enables utilities to more cost-effectively and reliably integrate distributed renewable generation, improve Volt-VAR Optimization (VVO) initiatives for energy efficiency and peak demand reduction, and provide enhanced power quality.

The Gridco Systems emPower Solution is comprised of the following:

--  In-Line Power Regulators(TM) -- family of multi-function, utility-scale power electronic hardware systems that combine series-connected voltage control, shunt-connected current control, embedded sensing, and control logic to simultaneously provide voltage regulation, VAR compensation, harmonic compensation, power monitoring, and more;
--  Distributed Grid Controllers(TM) -- intelligent computing platforms that provide coordination and control, data logging, local analytics, data networking, and communications via Secure DNP 3.0 and Secure Web Services; and
--  Grid Management and Analytics Platform(TM) -- advanced suite of software that provides remote monitoring and control, data collection, actionable data analytics, feeder optimization, and seamless integration with SCADA, DMS and VVO applications.

"Utilities need to maintain control and visibility into the distribution grid while at the same time reducing costs and increasing efficiency," said Naimish Patel, CEO of Gridco Systems. "The Gridco Systems emPower Solution is a major step forward in the industry's progress toward a more agile grid. Based on years of research and development, our solution offers a comprehensive suite of power electronics, distributed controls and back-office software that provide distribution utilities with fine-grained control of power flow from sub-station to load. We have already seen great interest in our active grid infrastructure solutions and look forward to helping utilities maintain the delivery of reliable, affordable, and high-quality power to their customers, while also preparing their infrastructure for future changes."

The initial product offering includes single-phase 50 kVA IPRs, available in both pole- and pad-mounted configurations. Purpose-built for harsh outdoor environments the ruggedized IPRs have a 25-year life span. Designed to complement existing distribution transformers, they are highly effective at integrating utility- and residential-scale distributed generation as well as enhancing centralized CVR/VVO approaches to unlock stranded energy and demand management savings. IPRs can operate autonomously or be integrated within a utility's existing SCADA/DMS system.

"Utilities are increasingly facing new challenges brought on by demands to improve resiliency, increase energy efficiency, and integrate more distributed energy resources and more specifically solar generation at the edge of the grid. Gridco Systems' offering represents a new class of solutions to modernize the grid that can address many of these challenges," said Ben Kellison, senior grid analyst at Greentech Media. "Drastic growth in PV and an increased focus on energy efficiency and demand management will support the deployment of more solutions like these to give utilities more control over the efficiency and quality of the power provided to customers."

Visit us at DistribuTECH 2014. Gridco Systems is providing product demonstrations and presenting power systems modeling results at booth #813 at the DistribuTECH Conference & Exhibition, taking place January 28 - 30, 2014 at the Henry B. Gonzalez Convention Center in San Antonio, Texas. Additionally, Gridco Systems is presenting at a Utility University workshop "Integration of Distributed and Renewable Generation - Utility Best Practices & Lessons-Learned" on Monday, January 27. Gridco Systems is also co-hosting a reception with Greentech Media and CPS Energy on Wednesday, January 29 at The Vault, 209 North Presa Street, San Antonio, Texas from 6:30 PM to 8:30 PM. For more information, please visit http://www.gridcosystems.com/dtech/.

About Gridco Systems
Gridco Systems is a leader in active grid infrastructure solutions, enabling utilities to more effectively integrate renewable and distributed generation, increase energy efficiency, manage peak capacity, and improve system reliability. The Gridco Systems emPower(TM) Solution combines modular power electronics, advanced controls, distributed networking, and power system analytics to deliver the industry's only end-to-end hardware and software platform purpose built to solve utilities' current and emerging distribution challenges in a distributed, dynamic, and decoupled fashion. To learn more, please visit www.gridcosystems.com.

Media Inquiries:
Joanna Hamblin
Marketing Manager
Gridco Systems
339-298-3055 or jhamblin@gridcosystems.com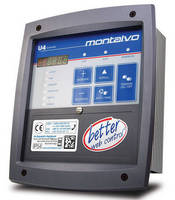 Textile Industry Products, Controls & Controllers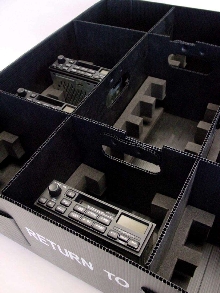 Material Handling & Storage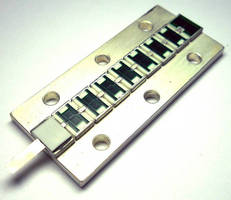 Electronic Components & Devices