Product News: Computer Hardware & Peripherals
Handheld Field Computer incorporates GNSS RTK receiver.
Press Release Summary:
November 18, 2013 - Juniper Archer 2™ field computer, with APS-3 GNSS RTK receiver, helps surveyors improve productivity via accelerated data capture and extended use in field. Operating from -30 to +60°C, this IP68-certified and MIL-STD-810G compliant handheld computer is powered by 1.0 GHz processor and offers 512 MB RAM and 8 GB flash storage. Other features include sunlight-readable IllumiView™ display, and capacitive touchscreen and keypad with glove-friendly design, and 20+ hr uptime between charges.
Original Press Release
Altus Announces the Availability of Archer 2 Field Computer with the APS-3
Press release date: November 7, 2013
Torrance, Calif. – Altus Positioning Systems announced the availability of the new Juniper Archer 2™ field computer packaged with Altus' APS-3 GNSS RTK receiver.

"When paired with the performance, portability and flexibility of the APS-3, the new Archer 2 provides an unbeatable value proposition," said Neil Vancans, president of Altus Positioning Systems. "This dynamic duo will allow surveyors to improve productivity by capturing data faster and staying in the field longer."

The Archer 2 is a powerful handheld computer with an industry leading IP68 certification and MIL-STD-810G compliance, and operates between -30 to +60 degrees C. It features a 1.0 GHz processor, 512MB RAM and 8GB flash storage. This second-generation instrument introduces an impressive line-up of new features, including the exclusive IllumiView™ brilliant display that overpowers the brightest sunlight, custom Overtime Technology™ intelligent Li-Ion battery yielding over 20 hours service between charges, and a glove-friendly capacitive touchscreen and keypad.

The APS-3 has won accolades from surveyors for its accuracy, reliability and ease of use in the field. The 136-channel GPS/GLONASS RTK receiver includes an integrated quad-band GSM/GPRS modem, digital 406-470 MHz UHF transceiver and wireless Bluetooth connectivity. The flexible architecture allows the same device to be used either as a rover or base station. A popular feature is the dual hot-swappable Li-Ion batteries that allow field work to continue without interruption to change batteries.

About Altus Positioning Systems
Founded in 2006, Altus Positioning Systems has its corporate headquarters and manufacturing facilities in Torrance, Calif. The privately held company provides high-precision GNSS surveying equipment through an international network of sales representatives in key countries around the world. For more information, visit www.altus-ps.com.

Press Contacts:

Neil Vancans
Altus Positioning Systems
+1 (310) 541-8139
neil.vancans@altus-ps.com

Jim Rhodes
Rhodes Communications
+1 (757) 451-0602
jrhodes@rhodescomm.com

Press release distributed by Rhodes Communications, Inc.
939 W. 21st St., Norfolk, VA 23517
Phone:   +1 (757) 451-0602
Fax:       +1 (757) 451-3141
www.rhodescommunications.com
pressreleases@rhodescomm.com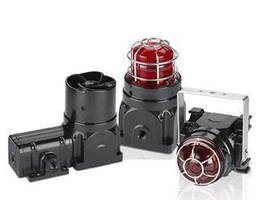 Electrical Equipment & Systems, Safety & Security Equipment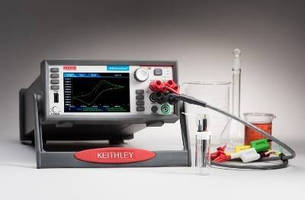 Test & Measuring Instruments, Laboratory and Research Supplies & Equipment