Product News: Test & Measuring Instruments, Sensors, Monitors & Transducers, Controls & Controllers
Ethernet Data Loggers measure temperature and humidity.
Press Release Summary: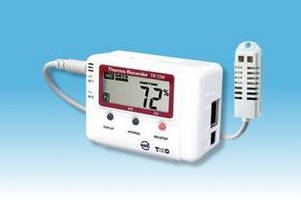 November 5, 2012 - Incorporating Ethernet/LAN interface with built-in 10BaseT connection, TR-7W Series can collect recorded data, monitor current conditions, and send warning e-mails when refrigerator/freezer temperatures go out of specification. Two-channel temperature logger has measurement range of -40 to 110°C, while temperature/humidity logger measures temperature from 0–50°C, humidity from 10–95% RH, and offers optional wireless interface. Both include 16,000 point memory for extended logging.
CAS DataLoggers
12628 Chillicothe Rd., Unit J, Chesterland, OH, 44026, USA
Original Press Release
CAS DataLoggers Introduces Redesigned and Updated Ethernet Monitors
Press release date: October 29, 2012
Network Connected Data Loggers Measuring Temperature and Humidity

CHESTERLAND OH— CAS DataLoggers in partnership with T&D is pleased to announce a new redesign and update for our classic TR-7W Ethernet Data Loggers. These new models feature several new improvements and are priced even more affordably. Additionally, these networked monitors will integrate seamlessly with our RTR-500 Series into a unified network for customers who want to combine wired and wireless monitoring in a single system. Offering a built-in web server and email support, these temperature and humidity monitors form an economical solution to businesses to keep inventory loss to an absolute minimum while staying within any budget. Shipment for the new versions is scheduled to begin at the end of November.

Whenever fridge or freezer failures occur, restaurant and hospital staff scramble to respond--often outside regular hours--all while the clock is ticking. To prevent disastrous losses, these businesses need an affordable automated monitoring and alarming system for their costly equipment and inventory. Our inexpensive Ethernet monitors are renowned for their high-quality design and advanced communications features, all at a cost-effective price. This newly-improved series offers Temperature Humidity recorders incorporating an Ethernet/LAN interface with built-in 10BaseT connection. This capability allows users to quickly and easily collect recorded data and automatically monitor current conditions—our data loggers can even send warning E-mails to designated personnel the moment that refrigerator and freezer temperatures go out of specification. These devices can be connected to either a wired or wireless LAN, allowing cost-effective control of temperature and humidity from remote locations.

We offer compact, rugged data loggers for reliable monitoring in the most demanding supply and healthcare applications. Our 2-channel temperature datalogger has a wide temperature measuring range of -40°C to 110°C (-60°C to 155°C with optional sensor), while our temperature and humidity logger measures temperature from 0°C to 50°C (-40°C to 110°C with opt. temp only sensor), humidity ranging from 10% to 95% RH, and also offers an optional wireless interface.

Both models are equipped with a multifunction display, a large 16,000 point memory for extended logging, and operate for up to a year on just a single AA battery. These Internet-ready systems enable continual monitoring without any need for troublesome installations or lengthy staff training sessions.

Intuitive operation and low maintenance make these data loggers the ideal safeguard for storage units of any size.
FREE Windows software is included with both models to setup, monitor, download, graph and export data for detailed analysis. Users can easily manage their temperature and humidity data in a user-friendly interface to get a full picture of all temperature variations, equipment performance and inventory safety. Additionally, this data organization enables businesses and organizations to make fully-informed decisions on storage and equipment servicing and repair.

For more information on our Ethernet Temperature Data Logger and Temp/Humidity combo logger, and a whole range of wired and wireless dataloggers, or to find the ideal solution for your application-specific needs, contact a CAS Data Logger Applications Specialist at (800) 956-4437 or visit the website at www.DataLoggerInc.com. Contact Information: CAS DataLoggers, Inc. 12628 Chillicothe Road Chesterland, Ohio 44026 (440) 729-2570 (800) 956-4437 sales@dataloggerinc.com www.dataloggerinc.com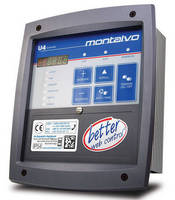 Textile Industry Products, Controls & Controllers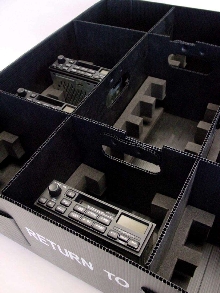 Material Handling & Storage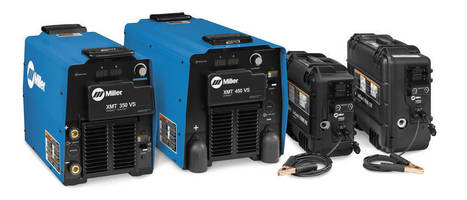 Welding Equipment & Supplies