Product News: Machinery & Machining Tools
Cutting Machine uses optional heavy-duty drill.
Press Release Summary: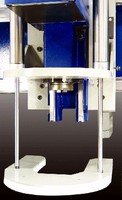 December 12, 2007 - Available for TMC 4500ST Cutting Machine, Heavy-Duty Drill can be combined with normal plasma and oxyfuel cutting for single handling of part. Drill unit is activated and spindle rpm and feed rate are set automatically via CNC commands or manually by operator. Drilling up to 1¾ in. diameter, unit offers 4 in. drill stroke, which is feed-rate controlled to minimize tool breakage. Additional features include 50 taper spindle, automatic tool exchange, and mist coolant.
Messer - MG Systems & Welding, Inc.
N141 N9427 Fountain Blvd., Menomonee Falls, WI, 53051, USA
Original Press Release
MG Systems Introduces New Heavy-Duty Drill
Press release date: November 1, 2007
MG Systems and Welding will debut its new drill at the Fabtech Trade Show in Chicago, Nov. 11-14, 2007. Visit Booth 5005 to view the drill, an option on the TMC 4500ST.
This optional drill can be combined with normal plasma and oxyfuel cutting so that more work can be done on the part in a single handling. All processes are done in the same set-up, providing accurate, feature-to-feature relationships, both within a single piece and from part to part.
The drill unit is activated and the spindle RPM and feed rate are set automatically via CNC commands or manually by the operator. After activation, two pneumatic cylinders keep a hold down shoe in place as it pushes down on the plate prior to and during the entire drilling cycle.
FEATURES AND BENEFITS OF THE DRILL: o Drills up to 1 3/4" diameter o Mist coolant through the tool is provided for reliable and easy drilling (flood coolant also available) o The 4" drill stroke is feed-rate controlled to provide reliable drilling while minimizing tool breakage. o 50 taper spindle o Automatic tool exchange
MG Systems and Welding, Inc. is known as the premier manufacturer of thermal cutting machines, using advanced plasma, laser, and oxyfuel cutting tools to cut shapes from metals. A full range of equipment is provided by MG Systems, with sales and service offices and dealers/distributors located throughout North America. MG Systems equipment is used in all types of manufacturing activities, including heavy-duty equipment manufacturers, metal service centers, shipyards, job shops and fabricators.
Visit the MG Systems Web site at www.mg-systems-welding.com to see MG Systems equipment or contact MG Systems and Welding, Inc. to learn how MG Systems can assist you with your plate-processing needs. Phone 262-255-5520 or e-mail sales@messer-mg.com today.
Contact Information: MG Systems and Welding, Inc. N141 W9427 Fountain Blvd. Menomonee Falls, WI 53051 p: 262-255-5520 f: 262-255-5170 sales@messer-mg.com www.mg-systems-welding.com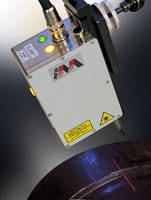 Sensors, Monitors & Transducers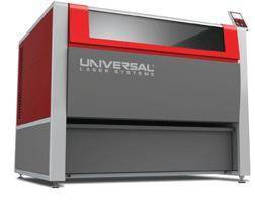 Labels, Tags, Signage & Equipment, Machinery & Machining Tools, Optics & Photonics