Product News: Electrical Equipment & Systems
Convection Cooled AC/DC Power Supplies deliver up to 300 W.
Press Release Summary: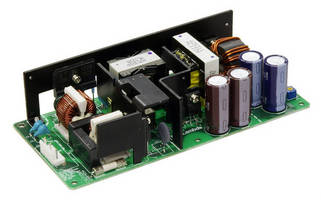 February 7, 2013 - Measuring 3.31 x 7.01 x 1.45 in., single-output ZWS300BAF series operates from universal input of 85–264 Vac, 47–63 Hz, with PFC; can also operate from 120–370 Vdc input; and offers output ratings from 50–300 W. Available output voltages of 24, 36, or 48 Vdc have ±10% adjustment range, and efficiency rating reaches 91%. While convection-cooled operating range is -10 to +70°C with derating above +45°C, series can operate at up +60°C without derating if forced air cooling is available.
TDK-Lambda Americas Inc.
3055 Del Sol Blvd., San Diego, CA, 92154, USA
Original Press Release
TDK-Lambda Unveils Convection Cooled & Compact 300-Watt Power Supplies
Press release date: February 1, 2013
Convection-Cooling Eliminates Fan Maintenance and Audible Noise

San Diego, CA – TDK Corporation announces the release of TDK-Lambda's latest addition to its ZWS line of compact AC-DC power supplies. The new single-output ZWS300BAF series provides 300-watts with convection cooling (no fans required).  This design eliminates the need for fan maintenance and reduces acoustic noise and vibrations. These units have a low profile of only 1.45", and a compact footprint of 3.31" x 7.01", making them an ideal choice for applications in light industrial, LED signage, test & measurement, communications, gaming, point-of-sale and IT equipment.

The supplies operate from a universal input of 85-264Vac, 47-63Hz, with PFC, enabling them to be used anywhere in the world.  Moreover, they can operate from a 120-370Vdc input. As is the case with all models in the ZWS-BAF series, with output ratings from 50W to 300W, they can withstand 3kVac, input-to-output. The ZWS300BAF series are available with an output voltage of 24V, 36V, or 48Vdc, all of which have a +/-10% adjustment range.

The convection-cooled operating temperature range is from -10°C to +70°C with derating above +45°C.  The power supply can be operated at up +60°C without derating if forced air cooling is available in the system and can be routed through the supply. The power-saving efficiency is up to 91%.  Other standard features include overvoltage and overcurrent protections.  Optional remote On/Off connections can be provided to allow for remote control of the supply, and if employed, the standby (Off) power consumption is only 0.5W, which is an important requirement in many 'Green' initiatives.

The ZWS-BAF series is an extension of the extremely successful ZWS series, which were employed in the high-definition Diamond Vision video displays that were built by Mitsubishi Electric and have been used to power some of the world's largest LED displays located at the Cowboys Stadium (Texas), Yankee Stadium (New York) and many other global sites. TDK-Lambda power supplies were selected for their long-term reliability and quality.

The ZWS-BAF series feature global ITE and general purpose safety agency certifications per UL/CSA/EN60950-1, EN50178 (OV II), are CE Marked, meet the conducted and radiated EMI requirements of EN55011/EN55022-B, VCCI-B and FCC Class B.  These units include a 5-year warranty, which is one of the longest-term warranties available in this power range.

These units are available now and economically priced at $139.00 each in 500 piece quantities.  More information is available at TDK-Lambda Americas' website:  http://www.us.tdk-lambda.com/lp/products/zws-series.htm , or by calling 1-800-LAMBDA-4.  A wide range of other TDK-Lambda power supplies and converters can viewed on this website:  www.us.tdk-lambda.com/lp

About TDK Corporation
TDK Corporation is a leading electronics company based in Tokyo, Japan. It was established in 1935 to commercialize ferrite, a key material in electronic and magnetic products. TDK's portfolio includes electronic components, modules and systems, which are marketed under the product brands TDK, and EPCOS, power supplies, magnetic application products as well as energy devices, flash memory application devices, and others. TDK focuses on demanding markets in the areas of information and communication technology and consumer, automotive and industrial electronics. The company has a network of design and manufacturing locations and sales offices in Asia, Europe, and in North and South America. In fiscal 2012, TDK posted total sales of USD 9.9 billion and employed about 79,000 people worldwide.

About TDK-Lambda
TDK-Lambda Corporation, a group company of TDK Corporation, is a leading global power supply company providing highly reliable power supplies for industrial equipment worldwide. TDK-Lambda Corporation meets the various needs of customers with our entire range of activities, from research and development through to manufacturing, sales, and service with bases in five key areas, covering Japan, Europe, America, China, and Asia.

www.us.tdk-lambda.com/lp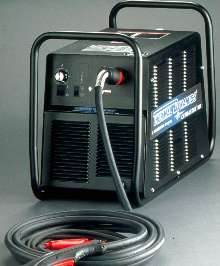 Machinery & Machining Tools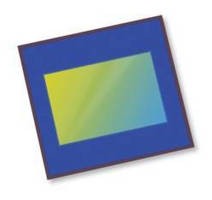 Sensors, Monitors & Transducers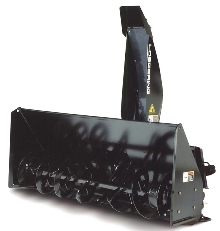 Non-Industrial Products