Product News: Sensors, Monitors & Transducers, Test & Measuring Instruments
Continuous Monitoring System measures hemodynamic analytes.
Press Release Summary:
March 31, 2014 - Offering automated, bedside monitoring platform for intensive care and critical care units, OptiScanner 6000 measures glucose as well as 2 leading components of cardiac output and oxygenation (hemoglobin, and ScvO(2)) from same single blood sample. With no calibration required, system provides clinicians with real-time and trending data supporting early detection of changes in critically ill patients.
Optiscan, Inc.
11024 N. 28th Dr. # 105, Phoenix, AZ, 85029, USA
Original Press Release
OptiScan Biomedical's Breakthrough Continuous Monitoring Platform for the Intensive Care and Critical Care Units Highlighted in Symposium at 34th Annual ISICEM Conference
Press release date: March 21, 2014
Company Introduces Next-Generation OptiScanner 6000; Platform to Add Real-Time Monitoring of Key Hemodynamic Measures in ICU Settings

BRUSSELS, -- OptiScan Biomedical Corporation, a developer of innovative continuous monitoring systems for use in intensive care units (ICU)/critical care units (CCU), introduced its next-generation OptiScanner((TM) )product as part of a special symposium at the 34(th) International Symposium on Intensive Care and Emergency Medicine (ISICEM) being held this week in Brussels, Belgium.  The new OptiScanner 6000 will build upon the company's current OptiScanner platform, a first-of-its-kind automated, bedside glucose monitoring system for the ICU, by incorporating the additional ability to monitor key hemodynamic analytes from the same single blood sample.  The product will offer real-time monitoring of blood glucose combined with two leading components of cardiac output and oxygenation (hemoglobin and ScvO(2)).  These expanded monitoring capabilities are designed to support clinical treatment decisions by providing Critical Care physicians with meaningful information to assess their patients' metabolic and hemodynamic status.

The ISICEM symposium, entitled "New Insights into the Metabolic and Hemodynamic Status of the Critically Ill," featured several physician thought-leaders in the area of critical care.  The speakers discussed the latest clinical data supporting the role of the current OptiScanner product (OptiScanner 5000) as a continuous glucose monitoring platform for critically ill patients, while also introducing the new OptiScanner 6000 as a first-of-its-kind approach to meeting the real-time, multi-analyte metabolic and hemodynamic monitoring needs of critical care physicians.

As part of the symposium, Stanley A. Nasraway, M.D., Director, Surgical Intensive Care Unit and Professor of Surgery, Medicine and Anesthesia at Tuffs Medical Center in Boston, discussed the OptiScanner 6000.  In a presentation entitled, "Innovations in Hemodynamic Monitoring in Critically Ill Patients," he provided an overview of the clinical need for the OptiScanner 6000's breakthrough capabilities.  Key points of Dr. Nasraway's talk included:

--  There is a significant need for accurate and near continuous monitoring of patient hemodynamic status as a key tool in evaluating, diagnosing and treating critically ill patients. Scientific evidence is increasingly showing that critical care patients with optimized hemodynamic status experience better outcomes and fewer days in the hospital.
--  Near continuous monitoring of ScvO(2) (oxygen in the superior vena cava of the heart) and hemoglobin, particularly in combination, provide significantly more detailed assessments of cardiac output than other currently available, minimally invasive technologies.
--  Importantly, these hemodynamic measures have demonstrated key roles in specific conditions that are prevalent in a critical care setting:
--  Hemoglobin monitoring is known to be particularly critical for trauma patients and those undergoing cardiac surgery as it helps identify patients at risk for undetected bleeding and those requiring red blood cell transfusions. To underscore his point, Dr. Nasraway highlighted a patient from one of OptiScan's clinical studies who was detected to have an ongoing bleed and was then returned to the operating room for appropriate treatment. This monitoring enables the potential reduction of unnecessary blood cell transfusions which carry with them significant risk of complications and significant cost to the healthcare system.
--  ScvO(2) monitoring has been shown to be valuable in septic patients, particularly in supporting early goal directed therapy. This is particularly important in a critical care environment as approximately one third of all ICU patients suffer from circulatory shock.
--  Results are obtained from a single blood sample and provide clinicians with one of the most complete snapshots of the condition of critical care patients.

"Our goal in developing the new OptiScanner 6000 is to provide critical care physicians a single automated product that meets their most important real-time patient monitoring needs.  We believe the product represents a true breakthrough as it offers highly accurate monitoring of multiple key analytes in the same, small sample of blood without requiring any calibration or a dedicated catheter," said Peter Rule, chairman and chief executive officer of OptiScan Biomedical. "Critical care doctors are responsible for treating multiple patients with varying life-threatening conditions all at the same time.  The more a platform like the OptiScanner can enhance their ability to make rapid yet informed treatment decisions based on real-time and trending data, the better equipped they will be to deliver optimal patient outcomes."

In another symposium presentation, Jean-Charles Preiser, M.D., Ph.D., Department of Intensive Care at Erasme University Hospital in Brussels, Belgium, provided an overview of the current challenges facing physicians in battling hypoglycemia, hyperglycemia and glucose variability.

After discussing the industry's current monitoring challenges, Dr. Preiser presented the latest clinical data from OptiScan's ongoing MANAGE II Study (Manual vs. Automated moNitoring Accuracy of GlucosE).  Data presented from the 93 patients who have completed evaluation to date in this blinded study demonstrated the difficulties related to the management of blood glucose levels in the critical care setting.  Findings showed that a significant portion of patients in the critical care unit experienced high blood sugar or hyperglycemia.

For example, Dr. Preiser reported that 24 of the study's 25 cardiac surgery patients experienced significant hyperglycemia, many of them in excess of 180 mg/dl for greater than eight hours.  He specifically highlighted the experience of one patient for whom infrequent overnight glucose measurements led to profound hyperglycemia with blood glucose value reaching as high as >400 mg/dl, after first being normalized.  Dr. Presiser also shared a patient example where the OptiScanner's automated measurements would have been useful to prevent hypoglycemia.

Dr. Preiser highlighted that these often problematic swings between hypoglycemia and hyperglycemia illustrate the need for near continuous blood glucose monitoring with an accurate, real-time platform that can significantly improve patients' time in range and better guide responses to out of range glucose measurements.  To demonstrate this point, he referenced a study in ICU patients with sepsis conducted at the University of Milan in Italy showing that monitoring with the OptiScanner resulted in 93 percent of the glucose values being within range.

As moderator of the symposium, James Krinsley, M.D., FCCM, director of critical care at Stamford Hospital at the Columbia University College of Physicians and Surgeons, reviewed a number of key clinical studies to demonstrate the limitations of current monitoring technologies in keeping ICU patients within the target blood glucose range of 80 - 110 mg/dl.  He estimated that patients in these studies were only found to be in the target range between 31 percent to 53 percent of the time.  Dr. Krinsley suggested that new technologies are the key to elevating the standard of care and greatly improving patients' time in target range.

The MANAGE I and MANAGE II studies conducted with the OptiScanner represent the most comprehensive clinical validation program conducted to date with a continuous blood monitoring platform in the critical care setting.  These studies were conducted at two world class research centers and evaluated the OptiScanner in the sickest patient populations with the most critical health needs.  Based on the positive results from these studies, OptiScan will start a U.S.-based pivotal trial with the OptiScanner 5000 for continuous blood glucose monitoring soon.

"Today's symposium provided OptiScan the unique ability to discuss not only the latest clinical research in support of our foundational OptiScanner technology platform, but to also look ahead to how that platform can be expanded to deliver even more value to physicians in the fast-paced, high-pressure critical care environment.  It was very gratifying to hear some of the world's top thought-leaders discuss the OptiScanner as having the potential to be a true game-changer in the way that critically ill patients are monitored and subsequently treated," stated Mr. Rule.

About the OptiScanner
OptiScan Biomedical has developed a clinically proven automated, bedside blood monitoring platform for the intensive care unit (ICU) that requires no calibration.  The company's next-generation OptiScanner 6000 system automatically measures and trends multiple analytes including glucose, ScvO(2), and hemoglobin, providing clinicians with real-time and trending data supporting early detection of changes in the critically ill.

About OptiScan Biomedical
OptiScan Biomedical is the world leader in developing innovative continuous monitoring systems for use in hospital intensive care units (ICU)/critical care units (CCU).  The company has developed the OptiScanner((TM)  ) 5000, a first-of-its-kind automated, bedside glucose monitoring system that provides accurate, automated monitoring of patients' glucose levels measured in plasma, as opposed to whole blood.  The system prominently displays glucose level trend data updated every 15 minutes to help manage patients' glucose levels within an optimum target range.

The company is currently developing a next-generation OptiScanner product.  The OptiScanner 6000 will expand the glucose monitoring capability of the platform technology to include monitoring of two leading measures of cardiac output and oxygenation (hemoglobin and ScvO(2)) in the same single blood sample, thereby providing additional information about the condition of a critically ill patient.

For more information visit: www.optiscancorp.com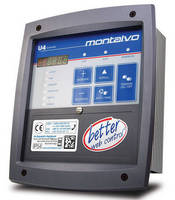 Textile Industry Products, Controls & Controllers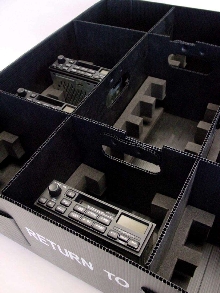 Material Handling & Storage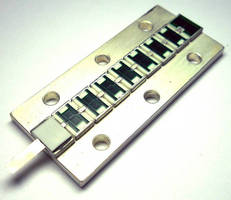 Electronic Components & Devices