Product News: Communication Systems & Equipment, Computer Hardware & Peripherals
Complete RF Front End is offered for 4G world phones and tablets.
Press Release Summary:
March 4, 2014 - Integrating all transmit and receive RF functionality, from transceiver to antenna, RF Fusion helps reduce board space within, and accelerate implementation of, global 4G world phones and tablets. PA efficiency (APT- and ET-enabled), cellular switching performance, and filtering and duplexing (BAW and SAW) optimize system-level performance. Model RF7503 supports full global coverage of all major cellular networks, from 2G to 4G, in miniature, integrated package.
RFMD Inc.
7628 Thorndike Rd., Greensboro, NC, 27409, USA
Original Press Release
RFMD® Introduces "RF Fusion" Complete RF Front End Solution for 4G World Phones and Tablets
Press release date: February 24, 2014
-- RFMD's RF Fusion delivers superior performance in the industry's smallest size
-- Commercial availability is anticipated in 2014

BARCELONA, Spain -- RF Micro Devices, Inc. (Nasdaq:RFMD), a global leader in the design and manufacture of high-performance radio frequency (RF) solutions, today introduced "RF Fusion" -- a complete RF front end (RFFE) solution for global 4G world phones and tablets that integrates all major transmit and receive RF functionality, from the transceiver to the antenna. RFMD's first generation RF Fusion (the RF7503) is designed for best-in-class performance and supports full global coverage of all major cellular networks, from 2G to 4G, in a miniature, highly integrated placement. RFMD is in the advanced stages of supporting lead customer design activity and anticipates commercial availability this year.

Leading smartphone manufacturers using RF Fusion can fulfill the promise of global world phone coverage without sacrificing performance at the RF component level, while also significantly reducing board space and accelerating implementation, versus competitive complete RF front end solutions.

Eric Creviston, president of RFMD's cellular products group, said, "With RF Fusion, smartphone manufacturers now have the flexibility to design a single, scalable platform across all major global modes and bands without sacrificing performance, space, or time. RF Fusion is a breakthrough achievement that draws heavily upon RFMD's deep system-level expertise, our advanced packaging and assembly capabilities, and our performance leadership across all major RF functionality, including power amplification, cellular switching, filtering, antenna tuning and control, and advanced power management."

RFMD's RF Fusion leverages best-in-class power amplifier (PA) efficiency (APT- and ET-enabled), best-in-class cellular switching performance, and highly optimized filtering and duplexing (BAW and SAW) to deliver superior system-level performance. By leveraging RFMD's advanced packaging technologies and deep system-level expertise, RF Fusion delivers the industry's best system-level performance in the industry's smallest form factor, greatly simplifying and accelerating the implementation of multimode, multi-band (MMMB) global world phones and tablets.

The market for 4G smartphones, tablets, and other data-centric mobile devices is expected to expand rapidly as 4G LTE connections proliferate. The number of 4G LTE connections is forecast to grow from 238 million in 2013 to 2 billion in 2018 (a CAGR of 43%), according to industry analyst firm Strategy Analytics.

RFMD's RF Fusion complete RFFE solutions will be available in multiple geography-specific SKUs and will be compatible with additional RFMD RF solutions to support all major regional cellular modes and bands, providing leading smartphone manufacturers a single scalable source for the entire cellular front end.

For more information about RFMD's RF Fusion complete RFFE solution visit: http://rfmd.com/rf-fusion.

RFMD is presenting the Company's expanding portfolio of high performance RF solutions for smartphones, tablets, and other broadband mobile devices at the 2014 GSMA Mobile World Congress, held February 24 to February 27, 2014, in Barcelona, Spain.

About RFMD
RFMD (Nasdaq:RFMD) is a global leader in the design and manufacture of high-performance radio frequency solutions. RFMD's products enable worldwide mobility, provide enhanced connectivity, and support advanced functionality in the mobile device, wireless infrastructure, wireless local area network (WLAN or Wi-Fi), cable television (CATV)/broadband, Smart Energy/advanced metering infrastructure (AMI), and aerospace and defense markets. RFMD is recognized for its diverse portfolio of semiconductor technologies and RF systems expertise and is a preferred supplier to the world's leading mobile device, customer premises, and communications equipment providers. RFMD is an ISO 9001-, ISO 14001-, and ISO/TS 16949-certified manufacturer with worldwide engineering, design, sales and service facilities. For more information, please visit RFMD's web site at rfmd.com.

CONTACT:
At RFMD(R)
Doug DeLieto
VP, Investor Relations
336-678-7088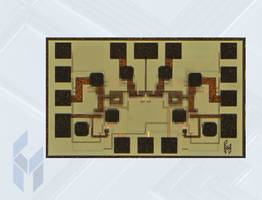 Electrical Equipment & Systems, Electronic Components & Devices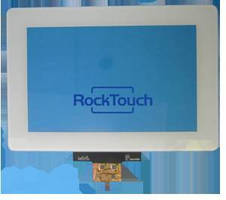 Vision Systems, Electrical Equipment & Systems, Display & Presentation Equipment