Product News: Test & Measuring Instruments, Electronic Components & Devices
Bipolar 16-bit ADCs integrate internal reference with buffer.
Press Release Summary:
December 14, 2012 - Available in 9 mm² package, 12-pin Models MAX11166 and MAX11167 feature Beyond-the-Rails™ technology, which supports ±5 V input signal from single positive 5 V rail, eliminating need for negative power supplies. Devices communicate using SPI-compatible serial interface at 2.5, 3, 3.3, or 5 V logic levels and have sample rates of 500 ksps and 250 ksps, respectively. At 19.5 mW and 1 µA in shutdown mode, ADCs are applicable for precision measurement applications.
Original Press Release
Industry's Smallest Bipolar, Beyond-the-Rails ADCs from Maxim Integrated Have an Internal Reference and Save Designers at Least 88% Board Space
Press release date: December 12, 2012
Maxim's highly integrated 16-bit ADCs offer lower power and high integration for precision measurement applications.

SAN JOSE, Calif., -- Maxim Integrated Products, Inc. (NASDAQ: MXIM) today announced that it is now shipping the MAX11166 and MAX11167, the industry's smallest bipolar +/-5V, 16-bit analog-to-digital converters (ADCs). Available in a tiny 9mm(2) package, the MAX11166 and MAX11167 are the only 12-pin 16-bit bipolar ADCs to integrate an internal reference with buffer, saving cost and at least 88% board space over competing solutions. These highly integrated ADCs feature Beyond-the-Rails(TM) technology, which supports +/-5V input signal from a single positive 5V rail. This technology eliminates the need for negative power supplies and simplifies designs. At 19.5mW, 500ksps, and 1uA in shutdown mode, the ADCs are applicable for precision measurement data acquisition systems (DASs), industrial/process control, medical instrumentation, and automatic test equipment (ATE).

The MAX11166 and MAX11167 communicate using an SPI-compatible serial interface at 2.5V, 3V, 3.3V, or 5V logic levels and have sample rates of 500ksps and 250ksps, respectively. The serial interface can be used to daisy-chain multiple ADCs for multichannel simultaneous-sampling applications; it also provides a "busy" indicator option for simplified system synchronization and timing. Maxim's proprietary input-charge-pump architecture allows direct sampling of high-impedance sources, eliminating the need for external analog buffers to drive the ADC inputs in some applications.

Key Advantages

--  High integration: industry's smallest (9mm(2)) package, 16-bit ADCs with integrated reference with buffer and +/-5V true bipolar measurement above and below ground using Beyond-the-Rails technology
--  Excellent analog performance: 92.6dB SNR supports wide-dynamic-range applications with best-in-class linearity (typically +/-0.5 LSB INL, +/-0.2 LSB DNL) allows precise measurements at half the power of nearest competitors
--  Ease of design: integrated precision voltage reference with reference buffer and high-impedance input saves power and space

Industry Commentary

--  "Maxim is the only company to offer an internal reference in a tiny 16-bit bipolar ADC," said Martin Mason, Executive Director of ADC Business Management at Maxim Integrated. "By integrating the reference and offering bipolar inputs in a tiny part, engineers save the power, space, and cost of doing this externally."

--  "Previously, engineers had to measure a true bipolar signal with a good amount of external circuitry," said Susie Inouye, Research Director at Databeans. "The MAX11166 and MAX11167 family offers a great combination of small size and wide input range, and the internal reference lets engineers simplify their designs."

Availability, Temperature, and Pricing
--  Available in a robust 12-pin package (3mm x 3mm TDFN), +/-5V input, 250ksps and 500ksps options
--  Specified over the -40 degrees C to +85 degrees C temperature range
--  Pricing starts at $16.07 (1000-up, FOB USA) The 18-bit extended resolution versions of these parts are slated for introduction in the first half of 2013.

About Maxim Integrated
At Maxim Integrated, we put analog together in a way that sets our customers apart. In Fiscal 2012, we reported revenues of $2.4 billion.

Beyond-the-Rails is a trademark of Maxim Integrated Products, Inc.

Contact:  Ferda Millan
(408) 601-5429
ferda.millan@maximintegrated.com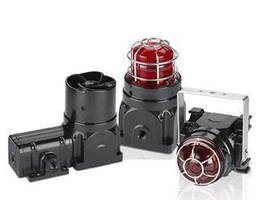 Electrical Equipment & Systems, Safety & Security Equipment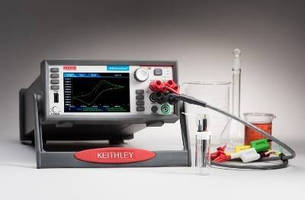 Test & Measuring Instruments, Laboratory and Research Supplies & Equipment