Product News: Sensors, Monitors & Transducers, Electrical Equipment & Systems, Test & Measuring Instruments
Battery Monitors offer intelligent systems integration.
Press Release Summary:
February 11, 2014 - Equipped with optimized LCD readout, BMV-700 Series displays voltage, current, power, amp-hours consumed, and state of charge. Model BMV-702 can also monitor battery temperature and has option to monitor mid-point voltage of battery bank, providing warning if bank is becoming out of balance. Additional BMV-700 features include retention of history data, SOC indicator bar, computed kWh charged and discharged, and VE.Direct communications port.
Victron Energy B.V.
De Paal 35, JG Almere Haven, 1351, Netherlands
Original Press Release
Victron Launches Smart BMV-700 Series Battery Monitors
Press release date: February 3, 2014
ALMERE-HAVEN, The Netherlands – Building on the success of the acclaimed BMV-600 series, Victron are pleased to announce the launch of their next generation battery monitors - with a range of improvements - plus enhanced systems integration and functionality.

The new BMV-700 series consists of the 700, 702 and 700H models. The BMV-702 now has an option to monitor the mid-point voltage of a battery bank. This cost saving feature will give a warning if the bank is becoming out of balance. Battery temperature monitoring is another new feature. Like earlier models you may also choose to monitor an auxiliary or starter battery.

All models retain the same familiar dimensions and style of the BMV-600 series. Upgrading from a 600 series BMV couldn't be easier, as the 600 series shunt is also compatible with the new range.

Further improvements with the 700 breed include: An improved LCD read-out, simpler operation and setup, retention of history data, SOC indicator bar, computed kWh charged and discharged, VE.Direct communications port, relay invert function and last but not least - the 700 pricing has been held at that of the 600s.

Add to that, intelligent systems integration whether it be for a smart house, boat, automotive, off grid, solar application et al., local and remote monitoring can be further enhanced using the Color Control GX via the online VRM portal. In choosing Victron today, The Internet of Things (IoT) just got that little bit smarter.

For more in depth information please visit http://www.victronenergy.com/battery-monitors/bmv700

Victron Energy provides power solutions to Marine, Industrial, Automotive, Mobility, Off-Grid and Solar markets around the world. Founded in 1975 by Reinout Vader, Victron Energy is based in Almere-Haven in The Netherlands.

CONTACT:
For more information, contact:
Marianka Pranger
+31-36-5359700
mpranger@victronenergy.com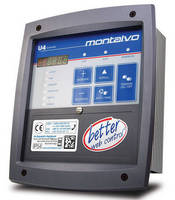 Textile Industry Products, Controls & Controllers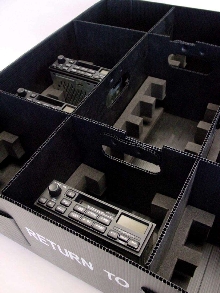 Material Handling & Storage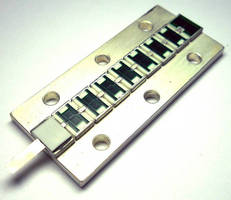 Electronic Components & Devices