Product News: Material Handling & Storage
Aerosol Cans offer necked-in or straight-sided neck profile.
Press Release Summary: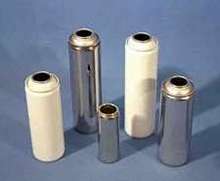 November 6, 2002 - Aerosol Cans are offered in 202 x 406 size in addition to 509, 605, and 700 heights. Labeled cans are available for customers who do not label in-house and rely on lithographed cans. Labeled cans retain proper label adhesion, as well as appearance, after emerging from filler's hot water bath. All cans feature white powder-coat exterior.
Original Press Release
DCC Expands Product Line to Include New Sizes and Labeled Aerosol Cans
Press release date: October 24, 2002
Dispensing Containers Corporation ("DCC") has expanded its product line to include 202x406 aerosol cans, in addition to the 509, 605 and 700 heights it has offered to date. All can sizes are now available with either a necked-in or straight sided neck profile.
DCC is also expanding its product line to include labeled aerosol cans. The Company recently purchased a roll-fed labeling machine from Associated Packaging Equipment Corporation of Canada, and will offer labeled cans to customers who do not label in-house and rely instead on lithographed cans. All DCC cans are provided with DCC's white powder-coat exterior, which is similar to the highly durable, highly rust-resistant coating often used for refrigerators, outdoor patio furniture and other products.
According to Bill Vlasich, DCC's President and CEO, DCC labeled aerosol cans will meet an important need of aerosol product fillers and branded marketers. "Many aerosol fillers and branded marketers want the benefits of DCC's two-piece aerosol cans," he says, "but are not in a position to quickly install their own labeling capacity to transition from lithographed to labeled cans. Our new labeling capability will ease that transition for them, allowing them to buy labeled aerosol cans directly from DCC and immediately capture the functional, aesthetic, environmental and cost benefits of DCC cans."
Tony DeLong, DCC's Quality Assurance Manager, is also excited about DCC's in-house labeling project. "The challenge we faced," he says, "was in identifying the right adhesive to apply the label, since the label must retain proper adhesion, as well as its appearance, after it emerges from the filler's hot water bath. We were very excited to identify several adhesives that meet this criteria, and are even more excited to launch this project."
Dispensing Containers Corporation manufactures lightweight, easily recyclable aerosol and barrier containers that have significant advantages over competing containers with respect to cost, design, energy and metal use and recyclability. The company's active worldwide licensing program includes Cebal, a subsidiary of Pechiney S.A., which holds exclusive licenses for DCC technology in the European Union and certain surrounding countries, and Dae Ryuk Can Co., Ltd., which holds an exclusive license for DCC technology in Korea. DCC's issued patents cover lightweight aerosol and barrier cans, a thin-walled dome (cone), a deformation-resistant dome (cone), and a propellant system for barrier cans.
For More Information Contact: Len Ross Business Development Manager Dispensing Containers Corporation 7130 Ambassador Drive Phone: 610-336-9630 Fax: 610-336-9632 Internet: l-ross@dispensingcontainers.com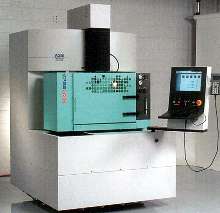 Machinery & Machining Tools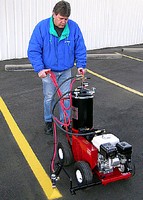 Construction Equipment & Supplies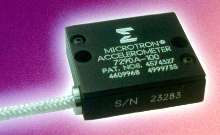 Sensors, Monitors & Transducers