Address Verification Software facilitates data input.
Press Release Summary:
February 14, 2012 - Via international matching and correction, PAV-I international postal address verification API validates addresses for 240+ countries to take guesswork out of formats and foreign characters. Solution complements U.S. CASS Certified(TM) offering, CDYNE PAV, which fully validates Canadian addresses. For businesses with global market presence, both SaaS offerings ensure address data accuracy and efficient global customer contact information capture at point of entry.
CDYNE Corp.
505 Independence Pkwy Ste 300, Chesapeake, VA, 23320-5178, USA
Original Press Release
CDYNE Corporation Launches International Address Verification
Press release date: February 7, 2012
CDYNE Corporation Announces its New Product PAV-I to Complement its Upgraded Product PAV, Which Now Offers Full Canadian Address Verification
CHESAPEAKE, Va. -- CDYNE Corporation, a leading provider of Communication and Data Quality Web Services, announced today the launch of PAV-I, an international postal address verification API (Application Programming Interface) which validates addresses for over 240 countries. With the business challenge of capturing accurate data, PAV-I takes the guesswork out of the many address formats and foreign characters that exist worldwide.
This offering complements CDYNE's existing U.S. CASS Certified(TM) offering, CDYNE PAV, which now fully validates Canadian addresses. Current PAV customers can now verify Canadian addresses at no additional cost; and no programming changes are required.
"The addition of international matching and correction to CDYNE's Address Verification service offering is a significant milestone in the evolution of the product," said Valentin Ivanov, Chief Software Architect of CDYNE Corporation. "Any business with a market presence worldwide would benefit by integrating both PAV-I and PAV into their website or application."
Both products are SaaS (Software as a Service) offerings that allow business IT departments to ensure address data accuracy for over 240 countries, and capture global customer contact information accurately and efficiently at point of entry.
PAV-I will be offered as a separate API from PAV. Like all CDYNE Web Services, it is transaction-based and post-pay. For just pennies per address, businesses can save time, money, and resources by verifying that addresses are deliverable before mailings or packages are sent out.
PAV-I and PAV are backed up with a 100% Service Level Agreement (SLA), protecting clients from unscheduled outages. CDYNE maintains multiple server farms, bringing added redundancy and additional capacity to our networks. CDYNE's data centers are engineered with multiple levels of security, uninterruptible power supplies, redundant HVAC systems, fire suppression, and 24 X 7 monitoring and management.
About CDYNE Corporation Since 1999, CDYNE has provided enterprise Communication and Data Quality Web Services to solve the business need for real-time communication and data quality verification. Web Services include Phone Notify!, SMS Notify!, PAV, Phone Verification, Demographics, Death Index, and IP2Geo. CDYNE billing is transaction-based and post-pay. There are no contracts, startup fees, or cancellation charges. For more information, visit www.cdyne.com or call 1-800-984-3710.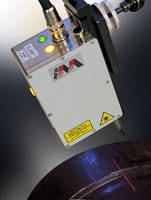 Sensors, Monitors & Transducers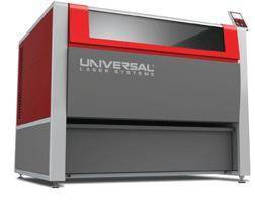 Labels, Tags, Signage & Equipment, Machinery & Machining Tools, Optics & Photonics