Product News: Safety & Security Equipment, Computer Hardware & Peripherals, Controls & Controllers, Automatic ID
Access Control Device uses DSP for fingerprint recognition.
Press Release Summary:
December 9, 2008 - Featuring 16 x 24 mm crown glass finger scanning window, Model FS22 can perform full-match for 700 fingerprints in 1 sec. Full-matching continues to match all fingerprints and return fingerprint that has highest score, minimizing False Acceptance Ratio to almost zero. In addition to Mifare card reader and writer, unit includes Live Finger Detection function for spoof prevention, and can be controlled by Futronic Fingerprint Authentication Server via Intranet and Internet.
Futronic Technology Co. Ltd.
1016A Profit Ind. Bldg, Kwai Fong, N.T., Hong Kong (prc)
Original Press Release
Futronic Launches FS22 Fingerprint Access Control Device
Press release date: November 21, 2008
HONG KONG, Nov. 21 /- Futronic Technology Company Limited, a global provider of biometric software and hardware products, announces the commercial release of FS22, a high performance fingerprint access and attendance control device with Mifare. Together with its previously launched FS21M (mid-range device) and FS20 (low cost device), Futronic is now providing a full range fingerprint access and attendance control device. FS22 uses a powerful Digital Signal Processor for fingerprint recognition. It can do full-match for 700 fingerprints in one second. Full-match, in contrast to most other similar products in the market which stop the matching when preset matching score is reached, matches the input fingerprint to all fingerprints stored in database before giving result. That is, the matching does not stop even after getting preset score but will continue to match all fingerprints and return the fingerprint that has the highest score. This is the most accurate way of fingerprint recognition and can reduce the False Acceptance Ratio (FAR) to almost zero. It is a perfect solution for application that needs to do 1-to-many matching with a large fingerprint database.
Like other Futronic products, FS22 is with 16(W)x24(L) mm crown glass finger scanning window which is ready for long time extensive usage. It also includes Live Finger Detection (LFD) function for spoof prevention.
There is a Mifare card reader and writer in FS22 which supports both 1KB and 4KB Mifare card. FS22 can store fingerprint template (minutiae) to Mifare card which can be used for identification to eliminate any possible privacy issue. It also supports more than 10 access control scheme by using various combination of fingerprint, ID, PIN and Mifare card to provide multi-factors authentication.
FS22 can be controlled by Futronic proprietary Fingerprint Authentication Server (FAS) via intranet and internet for user data and access log synchronization. So it is possible to use FS22, together with FS21M and FS20, to form a web-enable, large scale and multi location access and attendance control system under the control of one FAS.
About Futronic Technology Company Limited
Futronic provides advanced fingerprint recognition products to customers who need enhanced security in identity management. With proprietary fingerprint recognition algorithm, Futronic develops and manufactures products for physical access control, computer and network logon, identity management and E-commence. For more information, please visit http://futronic.com.hk/ .
CONTACT: Futronic Technology Company Limited, +852-2408-7705, fax, +852- 2408-2572, inquiry@futronic.com.hk
Web Site: http://futronic.com.hk/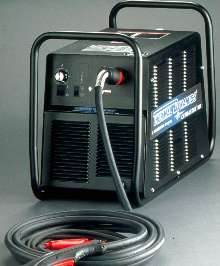 Machinery & Machining Tools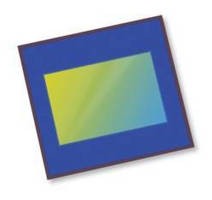 Sensors, Monitors & Transducers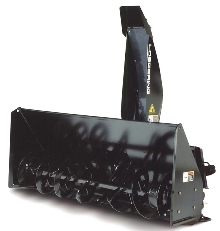 Non-Industrial Products