"iF Product Design Award" 2014 for Schaffner IEC Inlet Filters
Schaffner EMC, Inc.
53 Mayfield Ave., Edison, NJ, 08837, USA
Original Press Release
"iF Product Design Award" 2014 for Schaffner IEC Inlet Filters
Press release date: April 16, 2014
The "iF Product Design Award" is one of the most coveted award in the world for outstanding design. This year, the jury of 49 design experts honored the Schaffner ultra compact single and double-stage IEC inlet filters FN 9280 and FN 9290.

In the 60 years during which iF, first as an association and later as iF International Design Forum GmbH, has been organizing the annual design competitions iF Award as a perfect mediator between the worlds of design and business, the awards have become an internationally recognized label for exceptional design. The range of criteria according to which the design is evaluated is large and includes differentiated aspects from the degree of innovation, the choice of materials to the functionality.2 For the "iF Product Design Award" 2014, 3,249 entries in 17 categories were assessed. Among those there were the new single and double-stage FN 9280 and FN 9290 of Schaffner which convinced the jury of experts.

The honored power inlet modules offer a combination of an IEC inlet, a power filter and a double safety holder with a two-pole rocker switch in an ultra-compact housing. This can be reached by a patented "safety tray" in which the switches and the fuse holder are included. For this reason, the new Schaffner EMC filter modules fulfill a lot of the criteria required by the jury to grant the "iF Product Design Award" such as design quality, finish, degree of innovation, functionality, ergonomics and safety.

A versatile flange system with either horizontal or vertical mounting holes allows a fast and flexible installation into the front or rear side of a device. The HF-tight connection of the flange frames with the new deep-drawn steel housings serves to achieve an optimal screening even against strong magnetic fields.

Despite the compact design of the filter with a housing height of only 46 mm, there is enough space for a spare fuse. The two-pole power switch provides all-pole disconnection of the device from the power supply system. It can be removed for maintenance work in order to studiously avoid accidental connection and power-on. For the wiring inside the device, the new IEC inlet filters are available as proven fast-on plugs or with spring terminals for faster and vibration-proof wiring.

Therefore the FN 9280 and FN 9290 product series can combine the fast availability of a standard filter with the required safety standards and a very high attenuation. A wide range of installation options and filters for medical applications offer best possible solutions.

For more information visit our website www.schaffner.com or contact your local Schaffner branch office or Schaffner partner for individual advice.

For more information
Charles Vanhouteghem
Product Marketing Manager
T +41 32 681 67 18 (direct)
charles.vanhouteghem@schaffner.com

Frank Almer
Corporate Communication
T +41 32 681 68 80 (direct)
frank.almer@schaffner.com

Schaffner Group
Nordstrasse 11
4542 Luterbach
Switzerland
T +41 32 681 66 26
F +41 32 681 66 41
www.schaffner.com

Schaffner – energy efficiency and reliability.
Schaffner is the worldwide leading consortium in the fields of 'electromagnetic compatibility' and 'power quality'. With its components it supports solutions for an efficient and reliable use of electric energy. With its products and services Schaffner Group significantly contributes to the promotion of technologies for the generation of renewable energies, ensures the reliable functioning of electronic devices and systems in compliance with all important quality and performance standards, and meets the requirements for increasing energy efficiency.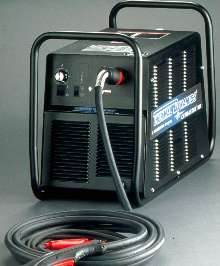 Machinery & Machining Tools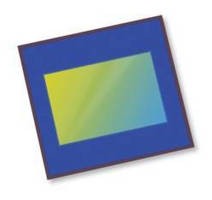 Sensors, Monitors & Transducers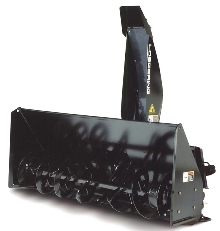 Non-Industrial Products