Press Release Summary: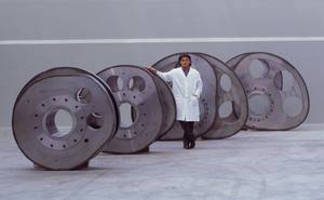 January 31, 2014 -
ITI Tooling Co Inc / Indexing Technologies Inc - Ramsey, NJ
Original Press Release
Cams, Built to Customer Requirements
Press release date: January 31, 2014
Indexing Technologies, Inc. (ITI Tooling) now offers custom cams from Colombo Filippetti of Milan, Italy.

Colombo Filippetti is a major supplier of cams for marine engines, packaging machines, metal forming presses, textile machines and special machines of all types.

We manufacture cams to customer drawings or design, or develop them to suit specific customer requirements.

Colombo Filippetti's manufacturing facility houses the world's largest combination cam cutting and grinding equipment and has complete in-house heat treating capabilities. Manufacturing cams as small as 1 inch to over 7 feet in diameter.

Specialties are parallel, barrel, screw and globoidal cams and include an elite range of high-speed cams with non-reversing cam followers.

Colombo Filippetti is a ISO 9002 certified company.