Bosch Rexroth Named Subcontractor for Hydraulic Hybrid Refuse Truck Field Test
Bosch Rexroth Corp.
5150 Prairie Stone Pkwy., Hoffman Estates, IL, 60192-3707, USA
Original Press Release
Bosch Rexroth Named Subcontractor for Hydraulic Hybrid Refuse Truck Field Test
Press release date: May 16, 2007
Field tests will be used to evaluate Rexroth's Hydrostatic Regenerative Brake (HRB) system which uses a hydraulic pump/motor, connected to the driveline, to capture kinetic energy during vehicle braking.
(Rochester Hills, MI - www.boschrexroth-us.com) Bosch Rexroth today announced that it has been selected by New York based Shurepower, LLC to demonstrate hydraulic hybrid vehicle technology by installing the Bosch Rexroth Hydrostatic Regenerative Brake (HRB) system on refuse trucks that will undergo field tests in New York City and Baltimore. The project is sponsored by the New York State Energy Research and Development Authority (NYSERDA) and the National Association of State Energy Officials (NASEO).
The overall goal of the project is to assist widespread application of hydraulic hybrid powertrains in vehicle fleets, such as refuse haulers, that have been identified as having high potential for successfully using this technology to reduce fuel consumption and emissions, along with reduced operating and maintenance costs and improved performance.
The Department of Sanitation - New York City (DSNY) and the City of Baltimore Bureau of Solid Waste (BSW) have stepped forward to host the field tests. American LaFrance, LLC will participate by providing each city with a prototype truck chassis into which the HRB system will be installed. Significant technical support is being provided by New West Technologies, LLC, and additional sponsorship is provided by the New Jersey Board of Public Utilities, the Maryland Energy Administration, and the Maryland Department of the Environment. NASEO's support for this effort is part of the State Technology Advancement Collaborative, a program funded by the U.S. Department of Energy to promote multi-state initiatives in new energy technology.
The objective of the field tests is to validate the technical and economic characteristics of the HRB system, a key step in defining a program for deploying this product to large numbers of in-service and new vehicles. The two cities participating in the tests are expected to exhibit significant differences in operating conditions and will therefore provide a more thorough analysis of the HRB's potential.
"The Department of Sanitation is pleased to participate in the planned field testing of Bosch Rexroth's Hydrostatic Regenerative Brake System. Sanitation travels 6,300 curb miles daily to collect 12,000 tons of refuse per day throughout the five boroughs of New York City. The daily house-to-house collection service provided by the Department in stop-and-go traffic is a true test for this type of technology. We await the results of the testing for further Department evaluation," said John J. Doherty, New York City Department of Sanitation Commissioner.
The proprietary Rexroth HRB system uses a hydraulic pump/motor, connected to the driveline, to capture kinetic energy during vehicle braking. This energy would otherwise be lost as heat in the vehicle's friction brakes. When braking, the pump/motor acts as a pump, absorbing energy from the driveline and imparting a retarding force on the drivewheels, and using the absorbed energy to pump hydraulic fluid into an accumulator. The accumulator is a tank containing inert gas that is compressed by the incoming fluid. During acceleration the pressurized gas pushes fluid out of the accumulator and the pump/motor now acts as a hydraulic motor, assisting the engine and reducing the fuel required to launch the vehicle. The overall process is called regenerative braking.
Hydraulic hybrids offer the potential for significant reductions in fuel consumption, emissions and brake wear. Compared to hybrid electric powertrains now entering the market, hydraulic hybrids appear to be inherently better suited for the very high power-handling requirements encountered during regenerative braking, and they require fewer efficiency-robbing energy conversion steps. These factors indicate that hydraulic hybrids have the potential to capture a larger portion of the braking energy and to use the captured energy more efficiently. In addition, the required types of hydraulic components enjoy the benefit of many years of development, refinement and successful application to a wide variety of industrial and mobile power markets, where they have established a reputation for ruggedness and durability.
Bosch Rexroth AG, part of the Bosch Group, achieved sales of approximately $6.2 billion (4.9 billion Euro) in 2006 with over 29,800 employees. Under the brand name of Rexroth the company offers all drive and control technologies, from mechanics, hydraulics and pneumatics to electronics and associated service. Over 500,000 customers worldwide utilize Rexroth's unique technological know-how to implement their innovative and future-oriented systems and machine concepts. The global player, represented in over 80 countries, is an extensive supplier of components and systems for industrial and factory automation and mobile applications. Visit www.boschrexroth-us.com for more information.
For more information, please contact
Bosch Rexroth Corporation Michelle DuHadway 2910 Waterview Drive Rochester Hills, MI 48309 Telephone (248) 293-7393 Fax (248) 293-5938 michelle.duhadway@boschrexroth-us.com
Godfrey Public Relations Todd Walter 40 North Christian Street Lancaster, PA 17602 Telephone (717) 393-3831 ext. 133 Fax (717) 393-1403 twalter@godfrey.com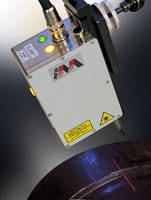 Sensors, Monitors & Transducers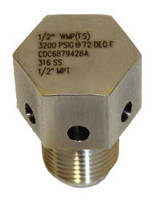 Fluid & Gas Flow Equipment