Welker DB4 Adds Up to 150mm Linear Stroke to Part Ejectors
Welker Engineered Products, Inc.
1401 Piedmont Ave., Troy, MI, 48083, USA
Original Press Release
Welker DB4 Adds Up to 150mm Linear Stroke to Part Ejectors
Press release date: July 21, 2014
The versatile DB4 dual guided slide can be used as a lifter in ejector applications where additional linear stroke is needed. The unit's double square ram provides super high rigidity and is suitable for mounting it in any orientation. Lightweight and durable steel & aluminum construction with a full length high performance reinforced PTFE square bearing. No lubrication is required and maintenance is minimal.  Available with Welker Smart Stop for sensing and shimming both ends of stroke. For more info and videos visit http://www.welkerproducts.com/db4.php

For more than 80 years, Welker Engineered Products has helped manufacturers achieve their objectives of performance and reliability. Serving the automotive and transportation, industrial, agricultural and special machine industries among others, Welker prides itself in its ability to assess the application needs of its customers and provide innovative solutions. Long recognized for expertise in self-lubricating plane bearing technologies, over the last 20 years Welker has developed many "Best-in-Class" automation components. These products complement Welker's plane bearing technologies by providing maintenance free solutions for today's flexible manufacturing environment. Welker produces standard components for locating, clamping, sliding, lifting, ejecting, transporting, stopping and rotating applications.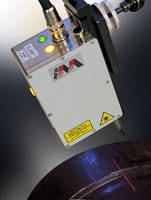 Sensors, Monitors & Transducers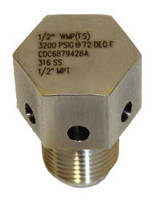 Fluid & Gas Flow Equipment