New Laundry Product Literature Showcases Latest Innovations
Meese Orbitron Dunne Co.
4920 State Rd., P.O. Box 607, Ashtabula, OH, 44004, USA
Original Press Release
New Laundry Product Literature Showcases Latest Innovations
Press release date: December 22, 2010
MOD Highlights Bulk Linen Trucks, Laundry Carts That Hold More, Weigh Less
Ashtabula, OH: New literature from laundry product manufacturer Meese Orbitron Dunne Co., Ashtabula, Ohio (www.MODLaundry.com) showcases the company's latest laundry handling innovations. Entitled, "Laundry Carts, Trucks and Baskets - the Latest Ideas for Safe, Secure, Sanitary Laundry Handling", the new brochure spotlights key advances in the design and manufacture of bulk linen shelf trucks, laundry carts, bulk laundry containers, utility trucks, baskets and hampers. The instructive literature features the company's line of non-removable shelf trucks that may be switched from clean to soiled positions in six seconds, the new industry standard 72S bulk laundry cart that hauls heavy loads to 1,000 lbs. at a reduced tare weight and the visually stunning hospitality series linen supply carts.
Developed for laundry managers, executive housekeepers, foodservice directors and others, the invaluable literature also highlights spring loaded, ergonomic utility trucks and flatwork ironer carts, extra heavy duty utility trucks in vinyl, canvas and polyethylene plastic and the company's new bulk forklift container for managing mammoth loads of soiled laundry. The useful literature includes a series of case studies from customers revealing how the laundry carts have impacted their operations as well as a profile of the company's Leonardo rotational molding system, which permits faster production with more consistently impressive quality than less sophisticated machinery.
For more information, contact
David McHugh,
4920 State Road,
Ashtabula,
OH, 44005;
1-800-829-4535;
FAX 440.992.4667;
dmchugh@modroto.comor
see www.MODLaundry.com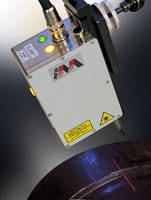 Sensors, Monitors & Transducers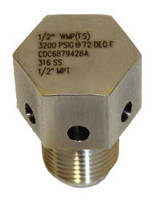 Fluid & Gas Flow Equipment