Electronic Hardware Corporation Featured in Product Design & Development Magazine
Electronic Hardware Corp.
320 Broad Hollow Rd., Farmingdale, NY, 11735, USA
Original Press Release
Electronic Hardware Corporation Featured in Product Design & Development Magazine
Press release date: April 10, 2014
Modifying an off-the-shelf control knob used in avionic systems stopped repeated service calls for a major maker of commercial combination heating and air conditioning rooftop units. Electronic Hardware Corporation (EHC) was able to change its standard PT70 control knob to fit on a small circuit board inside the different HVAC models.

While the conversion project took nearly a year, other alternatives were not possible. According to Steve Sgammato, president of EHC, "There was not much else they could have used unless they had their engineers come up with their own design, and go through months and years of testing. Our PT70 handles military and aerospace conditions. It was tested and proven in the field, so it was by far the logical choice. This was just another example of being able to take a reliable product that is generally used in one application, modify it and use it to solve a problem, and also be very cost effective.

"The issue was with the rooftop HVAC unit's temperature setting," he explained. "The technician would set it to the temperature the customer wanted, close up the unit and leave. But the fact that the unit vibrated so much over time, the knob that the switch was attached to would actually start to turn, and the temperature setting that was set to be at 75 degrees would now be at 70 just a few weeks later. The tech would have to go back again and again."

The repeat service calls were costing the manufacturer money and wasting labor time. The company's engineering staff came to EHC because of the company's wide-range of knobs from simple to complex, with some meeting mil-specs.

"What they were looking to do was find an anti-vibration solution to the problem because they didn't want to keep sending their techs back every month to reset the temperature. We went through a few options. We have about a half dozen of anti-vibration, mechanical knobs in our inventory. After trying all of them, they selected a push-to-turn." The EHC PT70 locking knob will engage only when an operator pushes the knob in and then actually turns the switch below it. Otherwise, it's locked in the position it has been set at. "It takes a lot to override it," Sgammato stated, "so that's the one they went for."It wasn't, however, just a simple matter of replacing the existing switch with the new PT70 knob. "The major issue was where the knob goes," explained Mike Zwilling, engineering/quality control supervisor for EHC. "It's on a small square circuit board and it's got a switch with a shaft sticking straight up out of the middle of it.

The problem is that the shaft itself was too long so that when you put our push to turn knob on it, there's a nut that has to engage the whole mechanism, and the fact that the shaft was so long, it wasn't engaging. So we had to build up underneath and we added a split washer, a lock washer to bring the nut to where the knob meets. So we had to modify the accessories that go with the standard knob to make it fit. Circuit board is 2 x 2 inches. Knob is not even 3/4 diameter by less than one inch tall. Because of the modifications were able to make, technicians were immediately able to retrofit the part without any training."

The initial order numbered in the tens of thousands, which EHC was able to meet with even the required fast turnaround due to EHC's network of manufacturing facilities.

Additional information can be found at the EHC website: www.ehcknobs.com.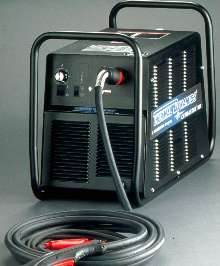 Machinery & Machining Tools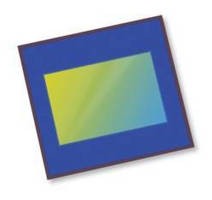 Sensors, Monitors & Transducers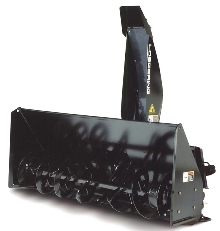 Non-Industrial Products