Bishop-Wisecarver Exhibiting at Pack Expo in Chicago #N-5726
Bishop-Wisecarver Corp.
P.O. Box 1109, 2104 Martin Way, Pittsburg, CA, 94565 0209, USA
Original Press Release
Bishop-Wisecarver Exhibiting at Pack Expo in Chicago #N-5726
Press release date: October 11, 2012
Woman-owned guided motion technology manufacturer to showcase new products at annual international packaging industry event Oct. 28 to 31 at the Pack Expo in Chicago #N-572 Pittsburg, CA -- Bishop-Wisecarver Corporation® will join a record 1,800 exhibitors in the packaging and processing industry this month for the annual Pack Expo International, an event organized by the Packaging Manufacturers Machinery Institute (PMMI) that showcases the latest, most innovative technologies in the field. The 2012 trade show is slated to be the biggest in a decade, according to PMMI, which holds the show on more than 1.1 million square feet of exhibit space to Chicago's McCormick Place convention center. "We are extremely excited to be exhibiting at Pack Expo this year as a member of PMMI," said BWC Project Engineer Brian Burke. "Our innovative products are ideally suited for packaging applications including corrugated handling, case erecting and case packing applications." The California-based woman-owned manufacturer of linear slides and rotary slides has deep roots in the packaging industry. The company's founder, Bud Wisecarver, invented the original DualVee Motion Technology® more than five decades ago as a solution for a plant that packaged fertilizer.
The double-vee design was originally developed in 1967 as a replacement for flat rollers on machinery where debris from the processing operations continuously clogged the bearings, causing equipment to shut down. The 90° double-vee approach, with its inherent wiping action, proved ideal. "Bishop-Wisecarver has strong ties to the packaging industry and decades of experience imagining solutions for all kinds of applications inherent to the industry," said Pamela Kan, President of Bishop-Wisecarver. "I look forward to attending the show and speaking with our customers one-on-one." Engineers and experts from the Bay Area-based manufacturer will attend the show along with Kan. The team will be unveiling a new linear guide product line during the show, as well as, showcasing its latest edition, the MadeWell® Radial Wheel created for applications with specified radial loading conditions. The trade show sold out of exhibition space mid-year, meaning it will be packed with companies showcasing bleeding-edge packaging technologies, according to organizers. "The sold-out status of Pack Expo speaks volumes to its value as a showcase for the packaging and processing industries," said PMMI President Charles D. Yuska. "With space completely gone three months out, the show has surpassed even our expectations." For more on PMMI, go to www.pmmi.org. For a list of upcoming events for Bishop-Wisecarver or to make a one-on-one appointment, go to www.bwc.com. For real-time updates and Pack Expo show coverage, follow the Bishop-Wisecarver team online at www.twitter.com/BWCnews. Bishop-Wisecarver Corporation is a certified woman-owned manufacturer in its second generation, and has remained one of the most respected names in custom automation solutions and guided motion technology since 1950. The San Francisco Bay Area company manufactures, stocks, and distributes guided motion components and systems for linear, rotary and curved track applications. Bishop-Wisecarver products are used worldwide in industries such as packaging, metalworking, welding, wood processing, paper industry machinery and other industrial equipment.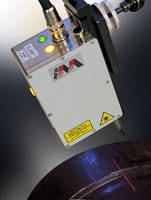 Sensors, Monitors & Transducers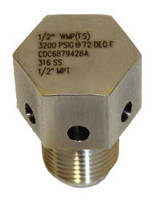 Fluid & Gas Flow Equipment