Bishop-Wisecarver Exhibiting at PTDA and AHTD Fall Industry Events
Bishop-Wisecarver Corp.
P.O. Box 1109, 2104 Martin Way, Pittsburg, CA, 94565 0209, USA
Original Press Release
Bishop-Wisecarver Exhibiting at PTDA and AHTD Fall Industry Events
Press release date: October 15, 2012
Woman-owned guided motion technology manufacturer to join record number of participants at both industry meetings, which take place this week in Dallas, TX, and Quebec, Canada Pittsburg, CA -- Bishop-Wisecarver Corporation® will participate in two industry events this week, the Power Transmission Distributor Association Summit and the Association for High Tech Distribution Fall Meeting. Each organization reports higher attendance this year thanks to a healthier economy and a widespread effort among members to bolster manufacturer-distributor partnerships. "The industry summit continues to be the most valuable benefit for our members," PTDA Executive Director Ann Arnott says. "Those who have attended in the past understand how much work gets done - quickly and thoroughly - in just the two-and-a-half days of the event." PTDA saw a 3.5 percent increase over 2011 to 701 total registrants, according to its Director of Programs and Services Brenda Holt. There will be 181 distributor reps attending (a 15 percent increase since last year) and 87 distributor companies represented (a 10 percent increase). The reason for the uptick is partly because members have seen an increase in business by using the resources made available within the organization, Arnott says. Companies have learned how to better leverage the PTDA network, which she says has led to a boost in sales and has strengthened manufacturer-distributor relationships. "Attendance at the summit continues to grow because our members are reaching deeper into their companies, bringing more of their key employees to develop the relationships that are so important in distribution," she said. "It's a confirmation that our leadership is on the right track in building a program that benefits the power transmission/motion control distribution channel." Bishop-Wisecarver's President Pamela Kan said she looks forward to meeting with distributors during the event's MD-IDEX, where manufacturers and distributors exchange ideas and network to foster stronger existing relationships and forge new ones. "Being a member and as well as being involved with PTDA's committees and the Manufacturing Council has had a direct impact in the growth and the strength of our distribution relationships," Kan said. "The Manufacturing Summit allows smaller manufacturers a highly efficient model to meet, network and discuss business with many of our distribution partners in one place." Key figures slated to speak at the PTDA summit include renowned technology consultant Scott Klososky, trend researcher Alan Beaulieu and generational studies expert Bob Wendover. Meanwhile, AHTD (Association for High Technology Distribution) says 2012 attendance has reached more than 330, including members' spouses, compared to an average of 160 over the past few years. The AHTD meeting takes place at the same time, Thursday through Saturday. Bishop-Wisecarver's Vice President of Sales Mike McVeigh will attend. "The big picture is that the economy has improved," said AHTD Executive Director Brian Roessler. "We have a better location, the economy is recovering and our speakers are unbelievable leaders in what they do." AHTD's fall meeting will be held at the Fairmont Le Chateau Frontenac in Quebec, Canada. Its theme this year is "Expand Your Borders." Roessler said the key speakers will be a huge draw at the event, which includes retired Chief of the Canadian Defense Staff Gen. Rick J. Hillier to speak about leadership, YPS Group CEO Todd Youngblood to discuss search engine optimization and Delphi Group founder Tom Koulopoulos to discuss how to re-innovate a company to ensure success. "These events allow us to get closer with distributors and explore ways to help each other increase revenue, to renew past relationships and develop new ones," McVeigh said. "The speakers are always relevant and provide insights that initiate conversation and thought." For more on PTDA, go to www.ptda.org. For more about AHTD, go to www.ahtdmembers.org. For a list of upcoming events for Bishop-Wisecarver or to make a one-on-one appointment, go to www.bwc.com. For real-time updates and event coverage, follow the Bishop-Wisecarver team online at www.twitter.com/BWCnews. Bishop-Wisecarver Corporation is a certified woman-owned manufacturer in its second generation, and has remained one of the most respected names in custom automation solutions and guided motion technology since 1950. The San Francisco Bay Area company manufactures, stocks, and distributes guided motion components and systems for linear, rotary and curved track applications. Bishop-Wisecarver products are used worldwide in industries such as packaging, metalworking, welding, wood processing, paper industry machinery and other industrial equipment.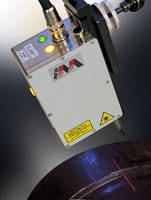 Sensors, Monitors & Transducers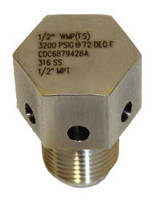 Fluid & Gas Flow Equipment