Asia America Provides Fortune 500 Heavy Equipment Manufacturer with Kitting & Subassembly of High-Value Machined Parts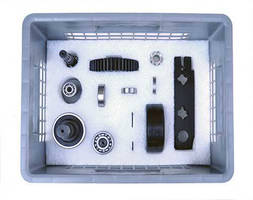 Asia America Provides Fortune 500 Heavy Equipment Manufacturer with Kitting & Subassembly of High-Value Machined Parts
Click Here to Enlarge Picture
Asia America Corporation
1301-I Westinghouse Blvd.
Charlotte, NC, 28273
USA



Press release date: September 12, 2013

Fortune 500 Supplier – Heavy Equipment

Challenge

A tier-one supplier to a Fortune 500 heavy equipment manufacturer sought a one-stop solution to reduce inventory, get more product out the door with less labor, decrease material handling and reduce the complexity of their manufacturing process.

Approach

Asia America's solution involved the reduction of 70+ parts into three kits for a model build.  The parts were delivered daily from the Asia America owned inventories.  The customer took title to the inventory when it was consumed.  The kits were built in advance, allowing the assembly facility to manage spikes in production requirements.

Outcome

The benefits to the customer were substantial:

With Asia America's kitting capabilities, the customer managed just three kits instead of 70+ components. This increased end of line production by 40%.
Material handling was reduced by 85%.
The customer's inventory ownership decreased by 90%.




---
See related product stories