Detailed contact information:
KRT Pump with IE2 Motors Offers Flexibility and Energy Efficiency for Wet and Dry Installations Return to story
Latest New Product News from
KSB, Inc.
fluid & gas flow equipment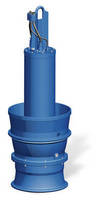 November 8, 2012
Installed vertically or horizontally, Amacan P Pump offers 110,000 gpm capacity and power up to 550 hp. Unit is constructed with cast iron diffuser casing and motor housing, aluminum-bronze/duplex stainless steel propeller, and stainless steel shaft, casing wear ring, screws, bolts, and nuts. Sealed shaft and motor and double-sealed cables protect cables at entry to pump motor and prevent movement inside tube. Self-sealed by O-ring, drop-in pump self-centers its seating in discharge column. Read More
fluid & gas flow equipment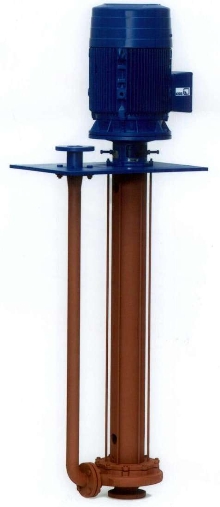 August 26, 2005
Designed for wet-well installation in closed tanks under atmospheric pressure, Etanorm-GPV and Etanorm-CPV are vertical centrifugal pumps available in cast iron or stainless steel. They can be supplied for installation depths ranging in 250 mm steps from 350-2,000 mm and are offered in design D (dry, cantilever) for fluid temperatures to 70°C or design W (wet) for fluid temperatures to 95°C. Both incorporate Etanorm standardized pump hydraulics. Read More
Other Company News from
KSB, Inc.