Graco Ohio, Inc.
8400 Port Jackson Avenue Northwest, North Canton, OH, 44720, USA
Latest New Product News from
Graco Ohio, Inc.
Test & Measuring Instruments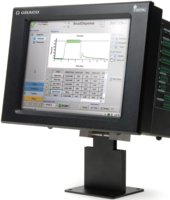 Mar 15, 2017
Useful for detecting errors in material dispense for different applications, Graco Advanced Fluid Dispense Analyzer is equipped with sensors for detecting defects related with air bubbles, bead size, dispense pressure, flow rate, consistency and temperature. Capable of finding microbubbles below the surface, AFD offers actionable information for defining rework, retouch, or scrap actions.
Read More
HVAC, Material Handling & Storage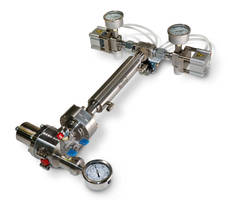 Jan 13, 2017
Designed for Graco F-5 and F4-55 two-component LSR equipment, Barrel Stack Designs are available in multi-pass that has 30 elements and single pass having 12 elements. Stacks use plastic molded mixers that do away with side-walling problems, installation damages and easier to clean. Stacks are available in 1 in.and 2.5 in. diameter filter option.
Read More